From October 9th to 10th, 2019, we will bring you a professional digital AI shopping guide for the comprehensive digital upgrade of people, goods and fields in the offline retail scene at the Marina Bay Sands Convention and Exhibition Center in Singapore. The customer picks up the product with RFID tag on the AI digital shopping guide. The screen automatically plays a unified and professional product introduction. Through the touch of the screen, you can learn more or make a purchase, and provide the customer with a complete end (collection terminal) to the end. Intelligent service (display terminal).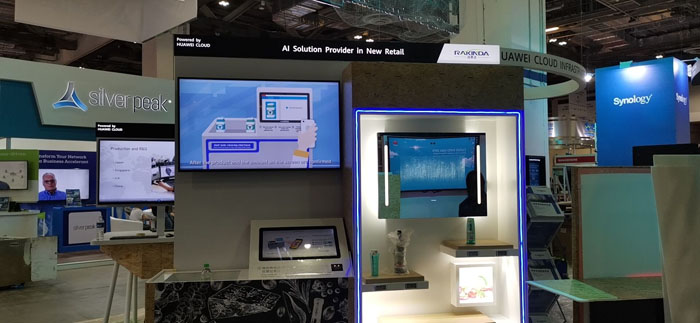 The digital shopping guide is based on RFID and AI technology. The face recognition module uses nighttime infrared, RGB fill light, dynamic face detection, and TOF front-end sensing device + face recognition algorithm to provide high precision for front-end acquisition in various environments. The image and anti-interference ability provide millisecond-level and introverted recognition speed, and the whole process is non-perceived to enhance the customer experience.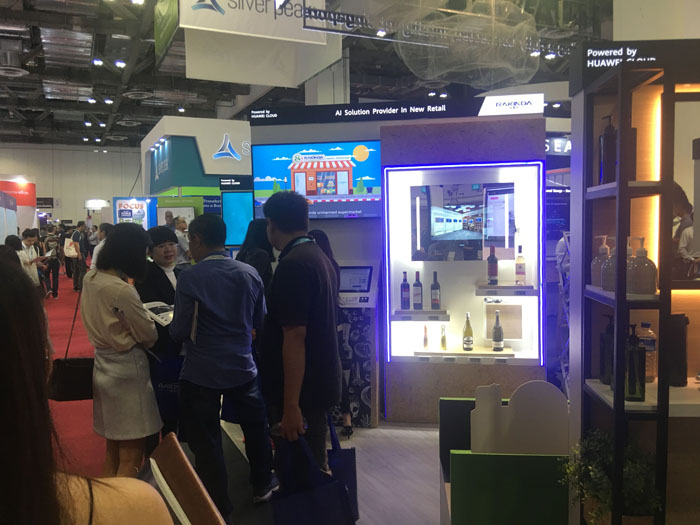 Through face recognition tracking, collecting customer behavior information, combining with Huawei Cloud for big data analysis, providing powerful data support for marketing decision-making, creating a new retail service scene and building a new business model of omni-channel, intelligent and digital retail. To meet people's free, fashionable and professional shopping needs.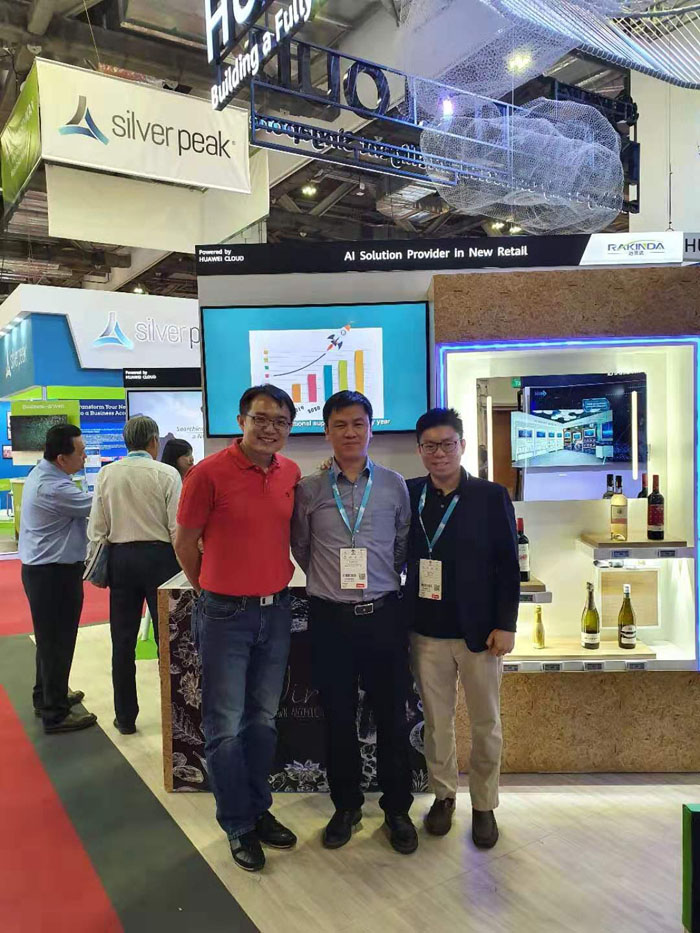 During the two-day exhibition, our new AI retail attracted a lot of attention from Southeast Asian customers. The exchange was very happy and the intention was strong. Many customers have already made follow-up appointments on-site visits, and communicated with customers during the reception process. It also helped many visitors to find a lot of new business opportunities to find another way. Based on our powerful Internet of Things technology, combined with Huawei Cloud's platform to serve the Southeast Asian market, our customers are more confident in our solutions, even some. Our old customers want to compete for our local agents and hope to transplant our mature and stable new retail technology to the local area to serve the local economy. We are very honored and look forward to the depth of Huawei Cloud. Cooperation, we will have more large-scale projects to implement quickly, please also wait and see!