Rakinda Group 20th Anniversary Party was held in Changlong Hotel Guangzhou on Dec. 13rd, 2019. With the theme of "be grateful, win-win future" , all Rakinda branches and strategic partners gathered together to reflect on the achievements in the past 20 years and also look forward to the bright and prosperous 2020. We look forward to sharing it with you.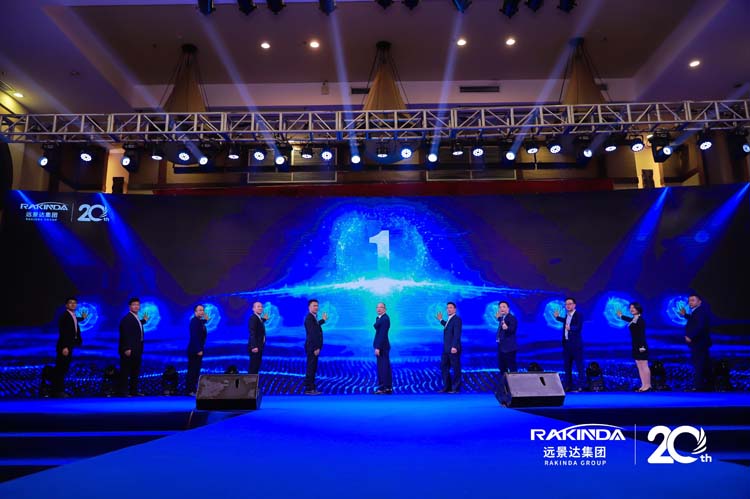 We reflect on the 2019 and look forward to the coming 2020 in this celebration party. Outstanding employee and team in 2019 were awarded. Various prizes and red envelope were given in the party. Let's take a moment to review the highlights of the 20th Anniversary party: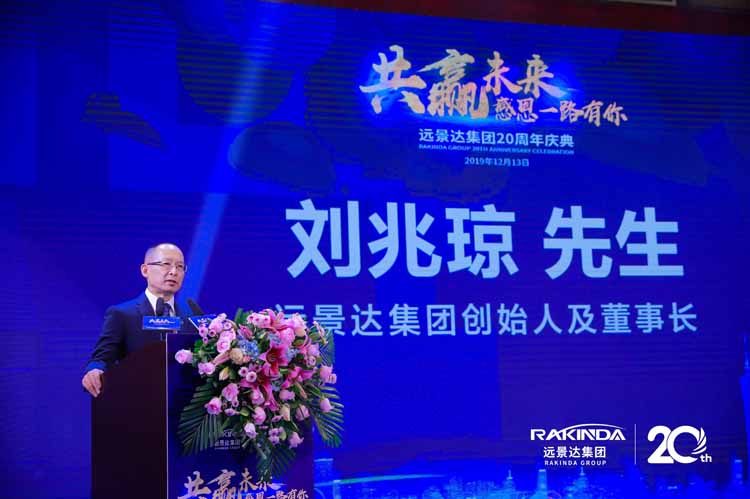 Employees and guests entered into the meeting room after feeling red carpet moment. The meeting started on PM 5:30. First, Mr. Zhaoqiong Lau, the founder and chairman of Rakinda Group, made a speech. Mr. Lau said, in the past tough 20 years, we as entrepreneurs fight hard to develop by innovation while facing challenges and strive to take the lead in IOT area. Mr. Anping Qi, vice president of Rakinda Group made an introduction to the future development trend and strategic plan of Rakinda: promoting Rakinda and Scanmax two brands at the same time. We also invited strategic partners to attend the party. They said Rakinda is a trustable partner and hope to have a win-win future with Rakinda.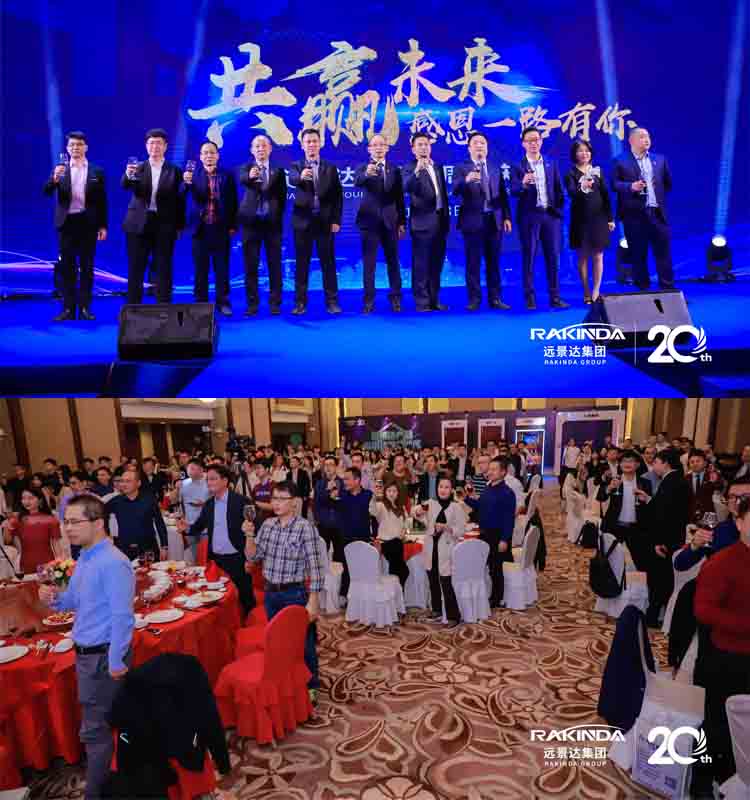 Rakinda 20th Anniversary party started by Chairman Lau's, other founders' and Rakinda all people's toast.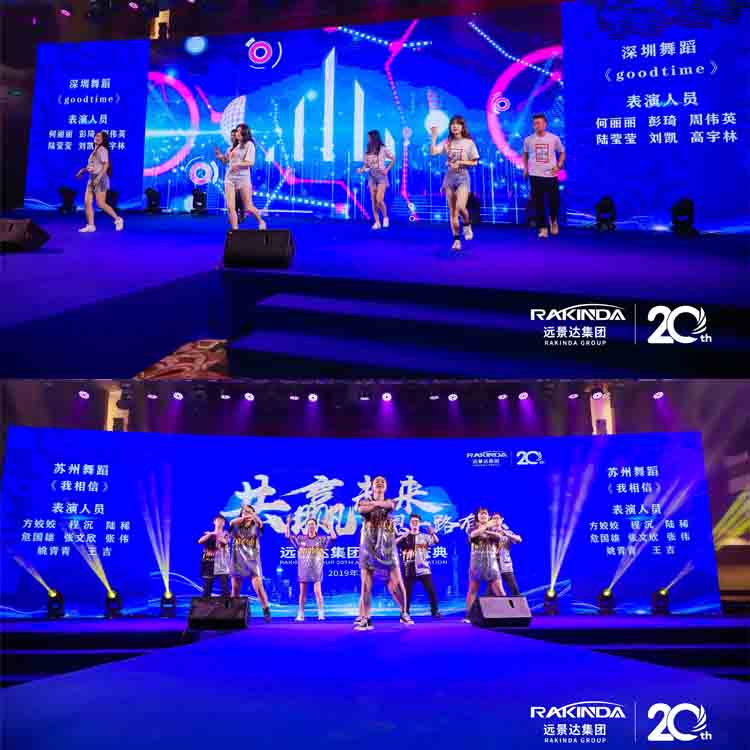 We danced and sang to celebrate. The Song of Rakinda expressed the spirit of Rakinda: to make a better life by innovation and efforts...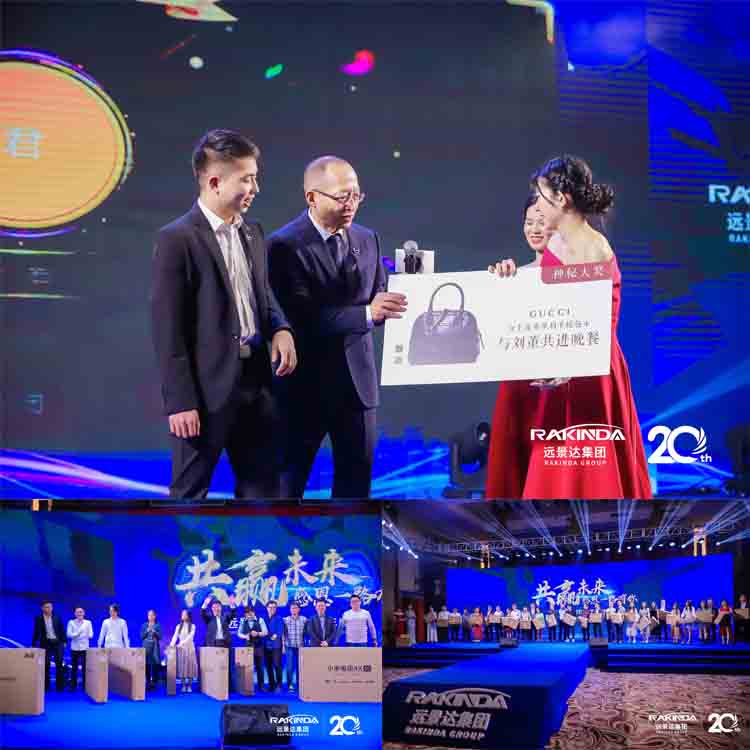 Lets see who won the prizes: cash red envelope, Supor electric hot pot, Mi TV, Huawei P30 phone, iphone 11, MacBook...: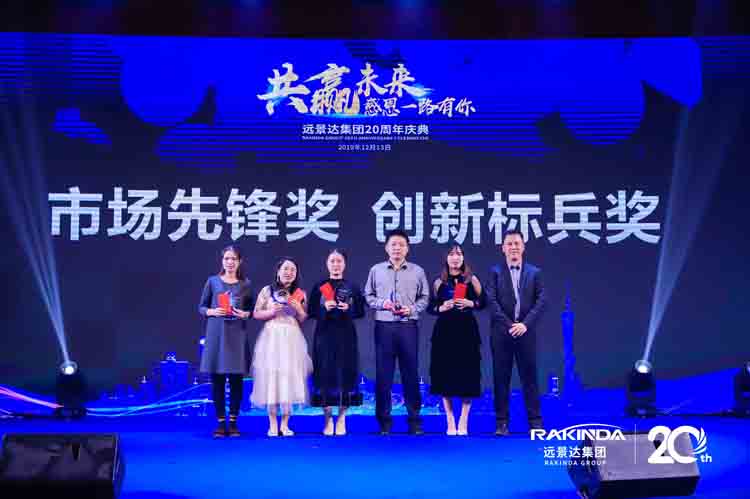 Some won the prizes by luck while other won by their contribution, such as "market pioneer", "innovation pioneer", "best new employee", "service star" and "best team" honors. They won the awards by their efforts.
The celebration came to an end with the song of "Tomorrow will be better". We are grateful to Rakinda employees, clients and partners in the past 20 years and we look forward to sharing a bright future with you.