On April 25th and 29th, the 4th Digital China Construction Achievements Exhibition was successfully launched in Fuzhou Strait International Convention and Exhibition Center.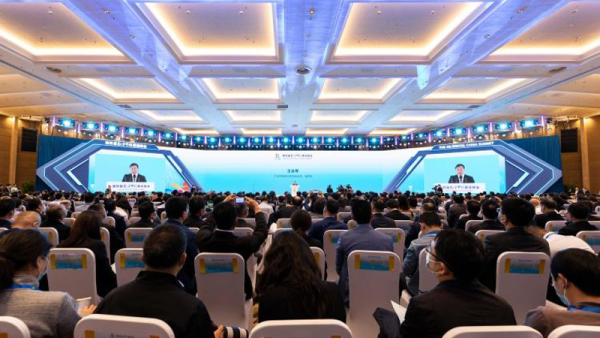 As an important part of the summit, the 4th digital China construction achievement exhibition around the development of "digital" the main line, set up a Zhubin Province, Fujian Province,Digital Government, Digital Industry, Digital Society, Ecological Project ,etc,total in six big plates, and set up the "digital pavilion", simultaneously using the 3D modeling, MR, AR technology and intelligent voice interaction, The sub-block presents five sections, including digital government, digital governance, digital industry, digital livelihood, and digital transformation, to create a 3D immersive cloud exhibition hall.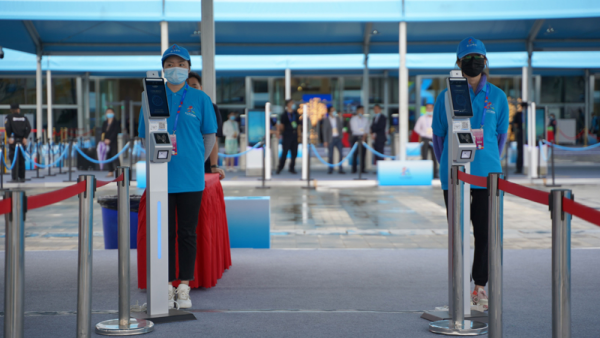 The exhibition is located in Hall 5, 6, 7, 8 and 10 of the Channel International Convention and Exhibition Center, with an exhibition area of 56,000 square meters, attracting more than 200 exhibitors such as Huawei, Tencent, Ant, Dell and iFlytek.
Shenzhen Rakinda, as the technical guarantee for the precise epidemic prevention of the summit, set up health code verification channels at 25 entrances and exits to ensure the safe and orderly holding of the digital summit.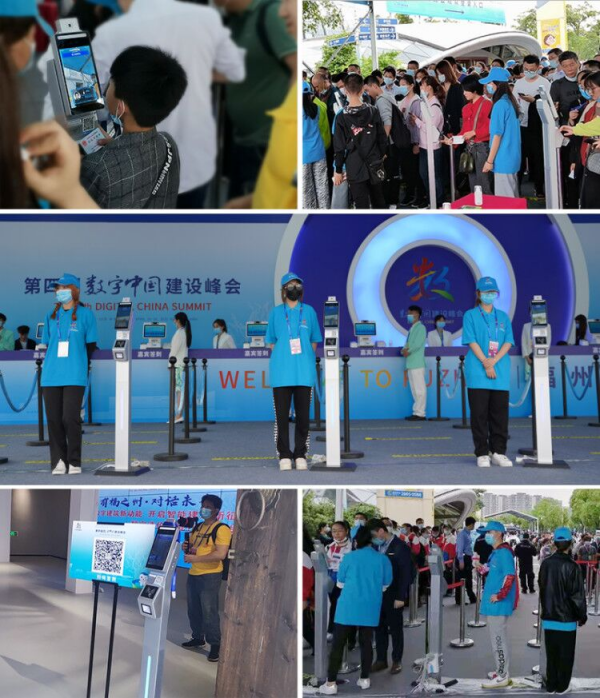 At this summit, the health code verification terminal based on "two codes in one" (Ba Min Health Code + National Government Affairs Platform Health Code) technology provided by Shenzhen Rakinda Technologies Co., Ltd. coordinated with the special epidemic prevention and control team to ensure the orderly conduct of the epidemic prevention work on site and prompt the traffic efficiency of personnel! According to incomplete statistics, on the 25th, more than 50,000 people passed through the "two-in-one" health code verification terminal of RAKINDA Internet of Things in a safe and efficient way, and by the 27th, the flow of people had increased to more than 150,000.

During the summit, 5G+8K ultra high-definition video, AI Li Qing Zhao, holographic projection, naked eye 3D large screen, AR large screen...... The endless colorful "black technology" products attracted a lot of visitors to stop and experience. There were huge crowds of visitors at the scene, and they lined up in long queues. The requirements for the safety guarantee of the equipment were very high.
However ,Rakinda Internet of things technology team at the scene of the summit every Internet application deployment of inward and outward channels epidemic prevention construction, comprehensive security in crowded field let the health code face recognition temperature measurement terminal can stable operation, will digital epidemic prevention technology can assign a summit at the same time, to ensure foolproof do precise and epidemic prevention, on the strength of the enterprise strength are recognized.