As COVID19 is gradually under control, businesses are returning to work under safety assured in an orderly manner. However, the virus has not been completely eliminated, meaning that people still need to keep and enhance precaution to minimize infection risk. Researchers recently calculated that 45 percent of employees would be infected if they did not take temperature detection, wash hands and wear masks those prevention measures.
There are a series of reasons for employees might be infected in the office, including stay at the office for a long time, commuting and contacting foreign visitors. As abnormal body temperature is the primary symptom of the initial diagnosis, many enterprises have installed face temperature devices at the company's gate, front desk, conference room and other entrances in order to ensure employees' health and safety and company's normal operation.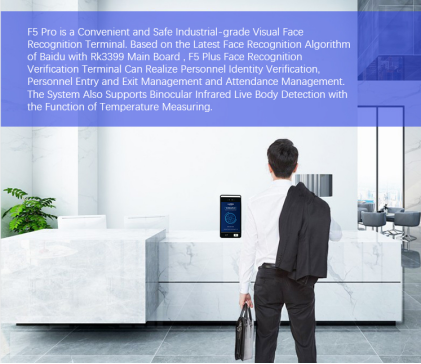 Employees or visitors must have their temperatures checked before they enter the company or office area in an effort to minimize potential hazards. Only when his temperature checked is normal can he enter successfully. People might curious that if face temperature device can accurately detect body temperature? And how does enterprise uniformly manage multiple face temperature devices installed at different entrances?
SCANMAX adopts cloud computing, big data, AI technology and other tools to launch SaaS face temperature solution. In virtue of simultaneous operation of hardware, software and platform, and adopt Heimann and Melexis such international leading temperature detection chip, contactless identification and accurate temperature detection can be realized. It can effectively reduce cross infection risk and improve checking efficiency. And the platform mentioned here is exactly SCANMAX Face platform which able to unify manage multiple face temperature devices.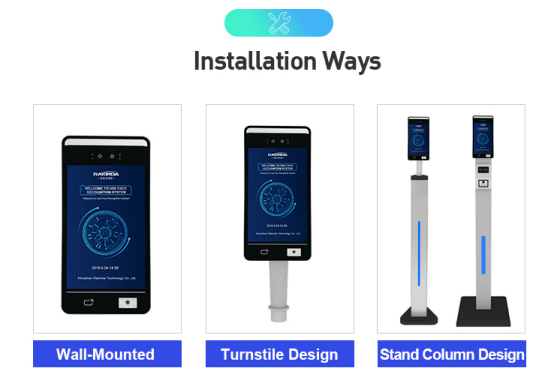 It is learned that SCANMAX Face is an integrated face recognition application management platform. It can achieve face recognition device management and business application management, which mainly includes three management modules, including unified device access, unified data collection and face database management. Once face temperature devices are connected to SCANMAX Face platform with a unified interface, the platform will manage and configure devices. It is able to realize remote operation and assist enterprise to manage multiple face temperature devices.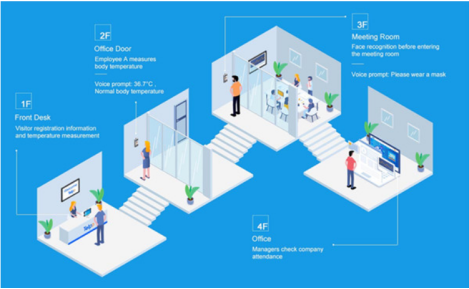 In addition, SCANMAX Face platform supports unified collection, statistical query and export of multi-terminal data. Local face images input and collect are allowed, which even support to upload and send face images in the face terminal chosen. In this way, the platform can realize the function of uploading and sending face images between different face terminals. It means that personnel can freely enter the company or office areas once it input his face information at one face terminal, which greatly saves time, improves traffic efficiency and reduces human contact risk.