S4 Plus serial products extend Rakinda product serials into Android OS 5.1.1 with 4G high speed network communication with pistol grip. Inside the compact handheld device, sealing level of IP65 water/dust proof, 1.5m/4.5ft drop survival, ergonomic design, over-molding structure, quick- charging technology, large built-in battery of 8000mAh, and 5.0 inch tough Gorilla Glass 3 9H screen are all equipped to ensure performance. Latest 1.3GHz quad-core processor 2GB RAM/16GB ROM and up to 128GB expansion are all designed to boost up experience level.
Product Features:
1.Extremely Stable Performance
Android 5.1.1 OS with memory of 2GB RAM/16GB ROM can provide the highly standard experience.
2.High Speed Data Communication
Double insurance of 4G high Speed network and dual-frequency WIFI network can ensure the real-time data communication in different using environment.
3.Rugged Ergonomic, Over-molding Design with Extremely Stable Hardware Display
Over-molding, ergonomic hardware design and 5.0 inch tough Gorilla Glass 3 9H can satisfy most of the tough environment from different fields.
4.High-Efficiency Operating Style
Mounted pistol grip with built-in battery of 8000mAh can ensure the high efficiency in outdoors environments.
5.High Accuracy and Long Reading Distance
Optional ThingMagic UHF Reader can guarantee the high reading accuracy and long reading distance.
6.Highly Customized Structure
'All-in-One' hardware design conception can expand the hardware modules integration based on different project requirements, especially like UHF+HF, UHF+LF, HF+LF.
7.Quick-Charging
Quick-charging technology can provide the most efficient experience.
8.Perfect Service
Professional and skillful service involving the whole life cycle can guarantee the stability.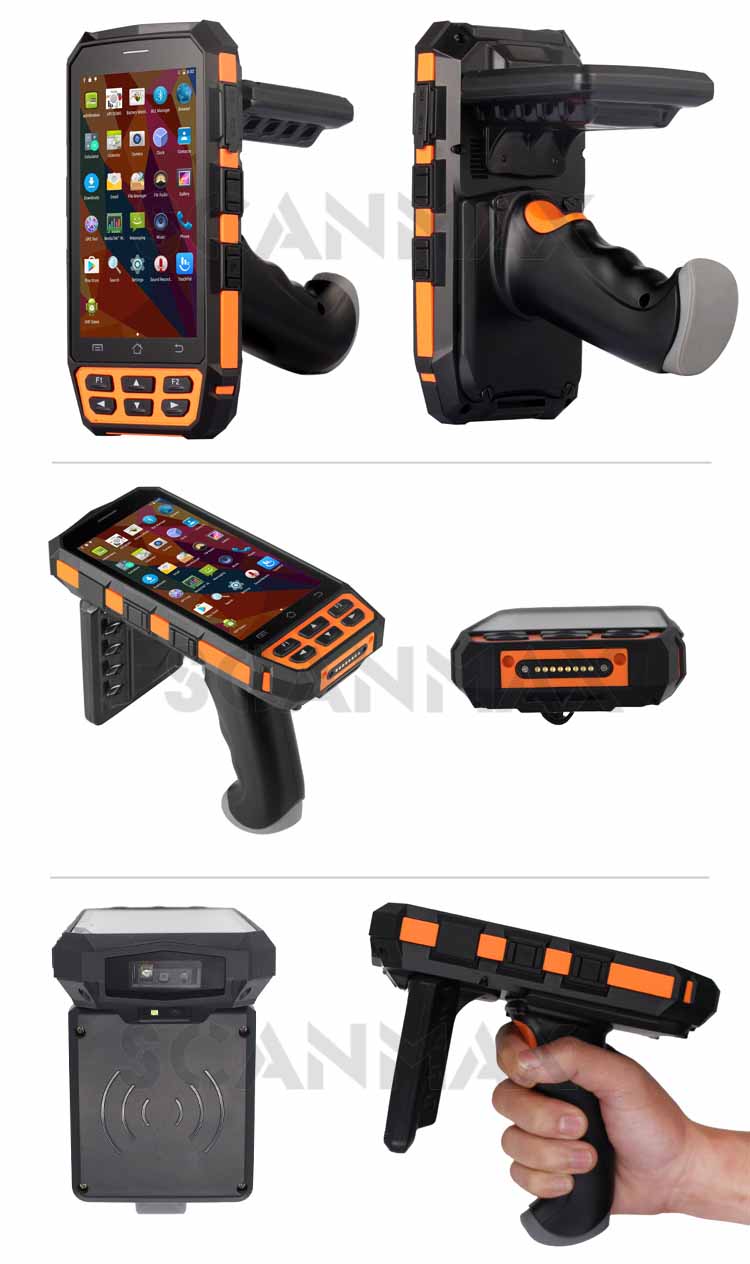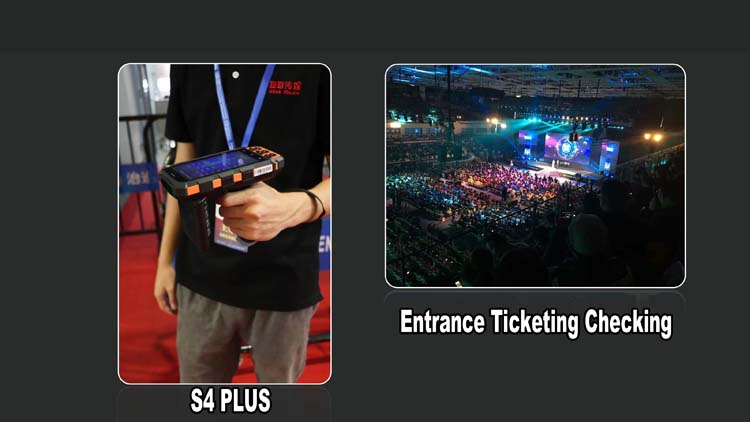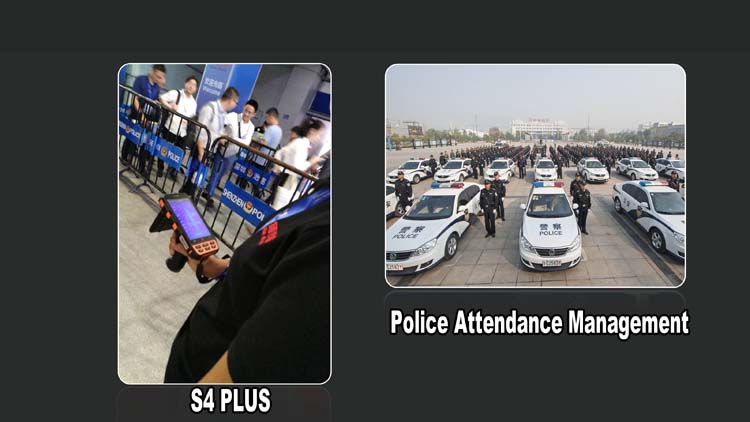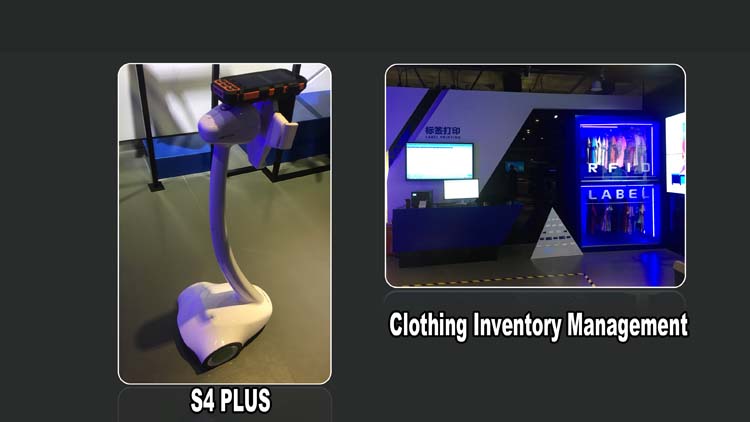 PHYSICAL CHARACTERISTICS
Dimension
170mm(H)x85mm(W)x23mm(D)±2 mm
Weight
Net Weight :1000g (including battery)
Display
5.0 inch Gorilla Glass 3 9H TFT-LCD(720x1280)touch screen with backlight
Backlight
LED backlight
Keypads
3 TP keys, 6 function keys, 4 side buttons
Expansions
2 PSAM, 1 SIM, 1 TF
Battery
Rechargeable li-ion polymer, 3.7V, 8000mAh
PERFORMANCE CHARACTERISTICS
CPU
Quad A53 1.3GHz quad-core
Operating System
Android 5.1.1
Storage
2GB RAM, 16GB ROM, MicroSD(max 128GB expansion)
USER ENVIRONMENT
Operating Temp.
-20℃ to 50℃
Storage Temp.
-20℃ to 70℃
Humidity
5%RH to 95%RH(non-condensing)
Drop Specifications
5ft./1.5 m drop to concrete across the operating temperature range
Sealing
IP65, IEC compliance
ESD
±15kv air discharge, ±8kv direct discharge
DEVELOPMENT ENVIRONMENT
SDK
HHW Software Development Kit
Language
Java
Environment
Android Studio or Eclipse
DATA COMMUNICATION
WWAN
TDD-LTE Band 38, 39, 40, 41; FDD-LTE Band 1, 2, 3, 4, 7,17, 20;
WCDMA(850/1900/2100MHz);
GSM/GPRS/Edge (850/900/1800/1900MHz);
WLAN
2.4GHz/5.8GHz Dual Frequency, IEEE 802.11 a/b/g/n/ac
WPAN
Bluetooth Class v2.1+EDR, Bluetooth v3.0+HS, Bluetooth v4.0
GPS
GPS(embedded A-GPS), accuracy of 5 m
DATA CAPTURE
BARCODE READER(OPTIONAL)
1D barcode
1D laser engine: Symbol SE955/Honeywell N431X
Symbologies: All major 1D barcodes
2D barcode
2D CMOS Imager: Honeywell N6603
Symbologies:PDF417, MicroPDF417, Composite, RSS, TLC-39, Datamatrix, QR code, Micro QR code, Aztec, MaxiCode, Postal Codes, US PostNet, US Planet, UK Postal, Japan Postal, Dutch Postal. etc.
COLOR CAMERA
Resolution
8.0 megapixel
Lens
Auto-focus with LED flash
RFID READER(OPTIONAL)
RFID LF
Frequency: 125KHz/134.2KHz(FDX-B/HDX)
Protocol: ISO 11784&11785
R/W Range: 2cm to 10 cm
RFID HF
Frequency: 13.56MHz
Protocol: ISO 14443A&15693
R/W Range: 2cm to 8cm
RFID UHF
Frequency: 865~868MHz or 920~925MHz
Protocol: EPC C1 GEN2/ISO 18000-6C
Antenna Gain: Circular antenna(3dBi)
R/W Range: Default: 6 m to 7 m(tags and environment dependent)
R2000 UHF Reader: 5 m to 7 m(tags and environment dependent)
ThingMagic M6E Micro: 6m to 8 m(tags and environment dependent)
Active 2.45GHz
Read range more than 200 m
433MHz
Read range more than 200 m
FINGERPRINT READER(OPTIONAL)
Sensor
TCS1CT
Sensor type
Capacitive, area sensor
Resolution
508 DPI
Performance
FRR<0.008%, FAR<0.005%
Capacity
1000
PSAM SECURITY(OPTIONAL)
Protocol
ISO 7816
Baudrate
9600, 19200, 38400,43000, 56000, 57600, 115200
Slot
2 slots(Standard)
ACCESSORIES
Standard
1xPower Supply
1xLithium Polymer Battery
1xDC charging cable
1xUSB data cable
Optional
Carrying case; Cradle