Product Features:
1. Reading and writing in equipment limited area above 0-60CM of the narrow space;
2. Provide setups SDK, and can provide C#, VC, VB, Java development routines;
3. EPC area, reservations, the user area support locking unlock function, can be used for privacy and security requirements of high occasion;
4. Support adjacent discriminant function, can prevent with a card in short time (1-255 seconds adjustable) upload repeat inside;
5. Support fast write operation, convenient for reading and writing;
Application:
1. Vehicle intelligent management, write CARDS effect, parking lot, highway no parking charge, customs clearance, automatic weighing, etc.
2. Personnel management of entrance guard, write CARDS effect, school gate in and out management, factory in and out management.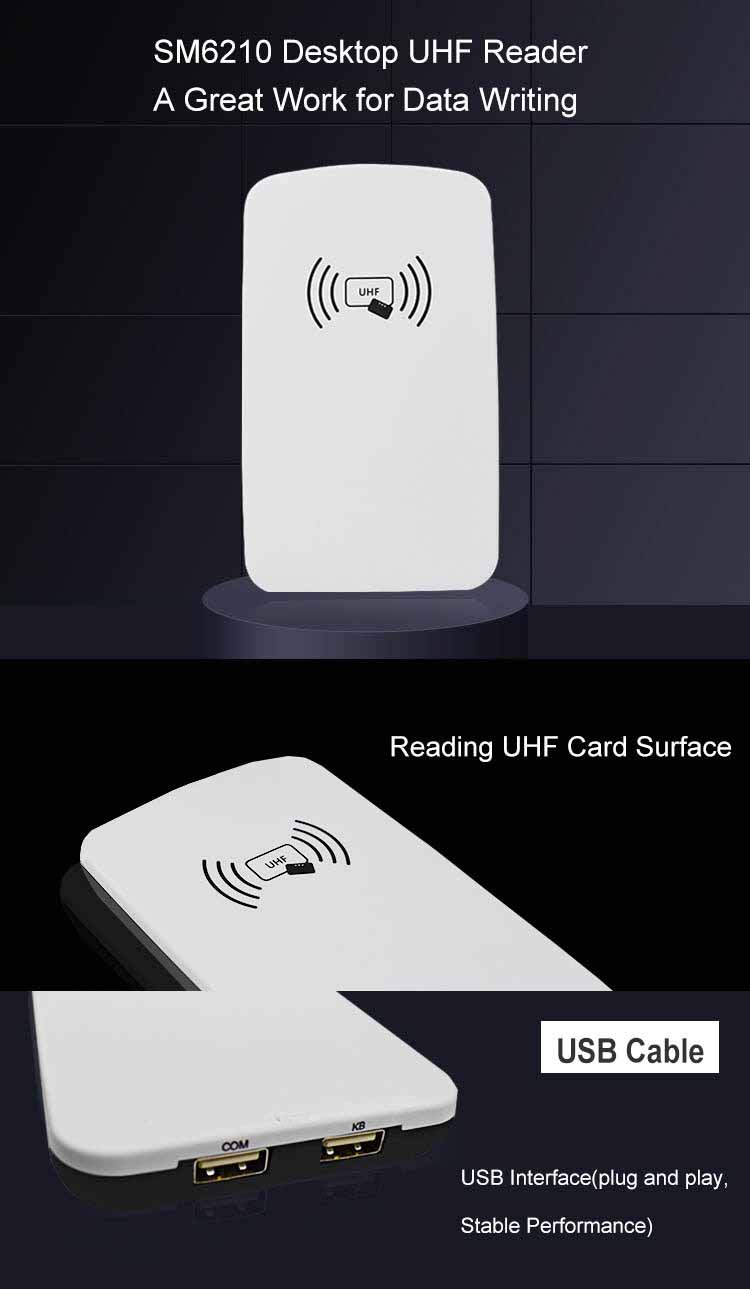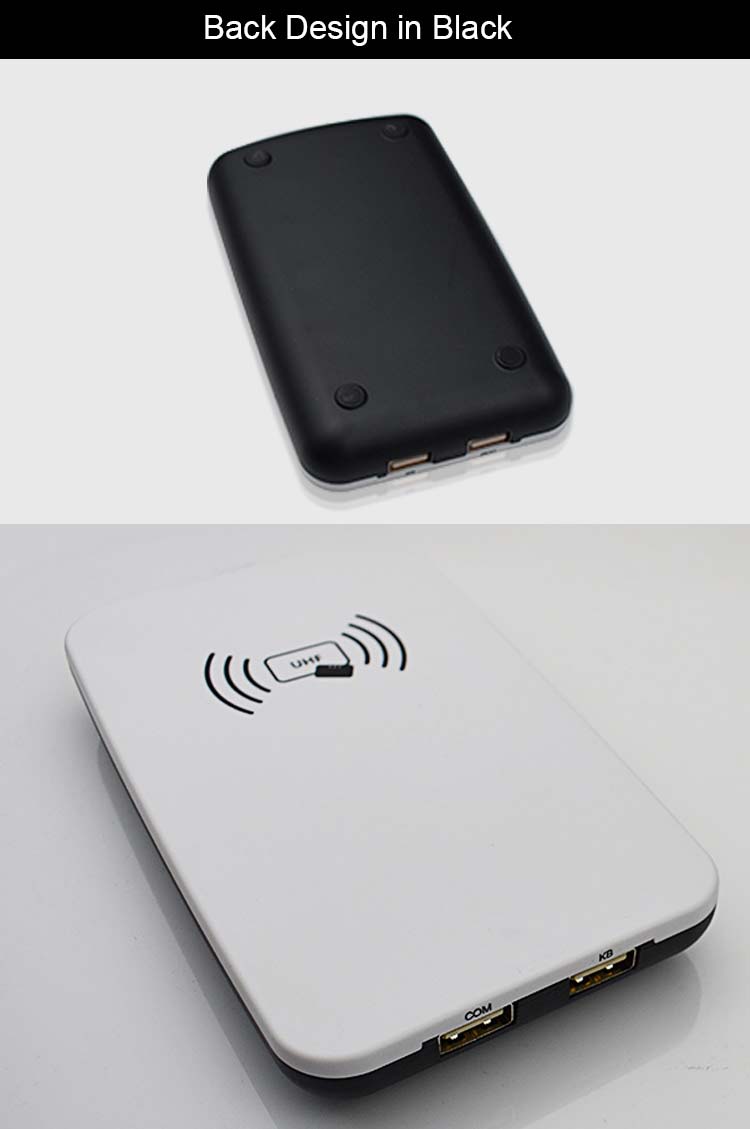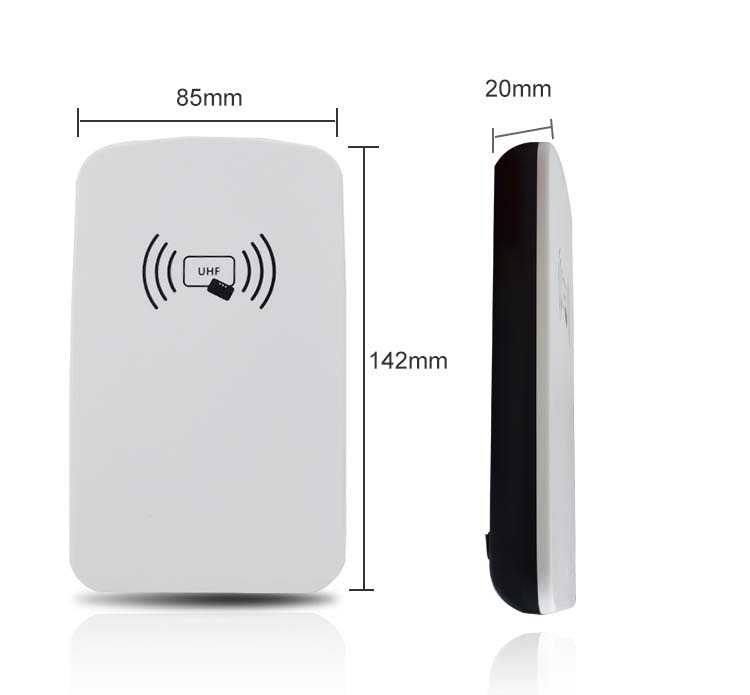 Software Interface: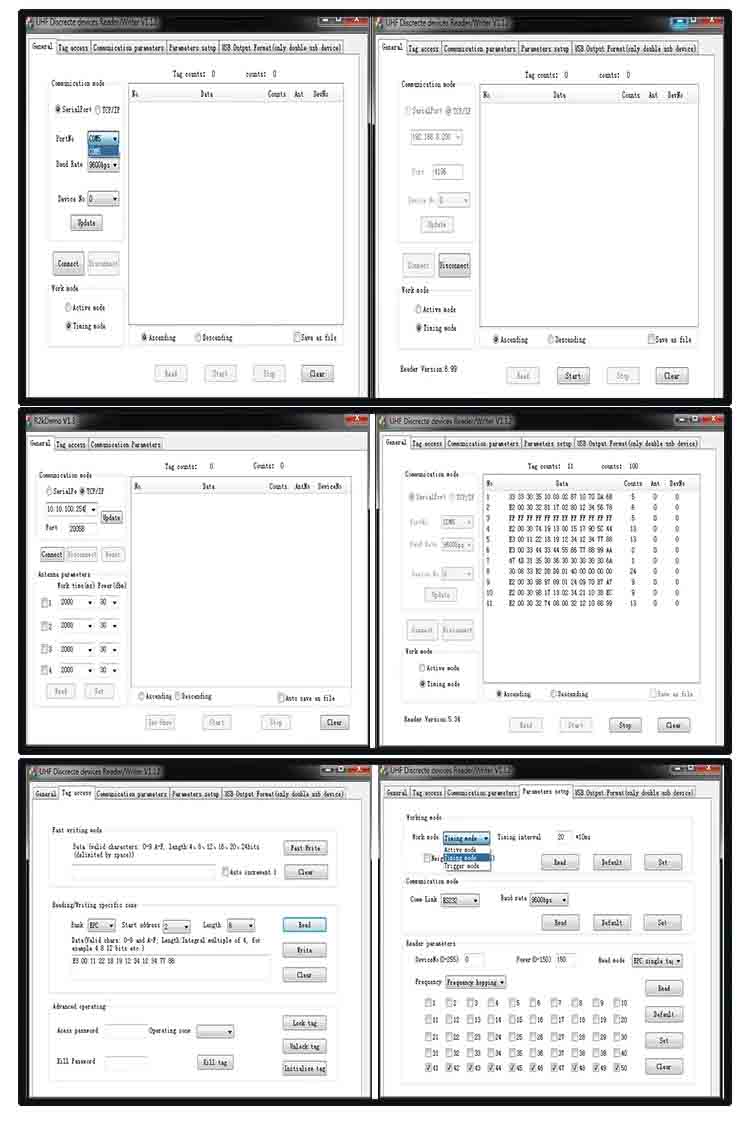 Working Frequency
902~928 MHz or 865~868MHz
Protocol
ISO18000-6C(EPC C1 GEN2)
Communication port
Left USB to serial port / Right USB to Data output
Software & SDK
DEMO and C#, VC, VB, Java, DELPH, etc.,
Encryption
Can be directly encrypted, copy prevention.
Reading range
Stable reading 0~60cm
Writing range
Stable writing 0~10cm
Physical parameters:
Adaptor
USB
Output power
0~17dBm
Working temperature
-20℃~+55℃
Storage temperature
-20℃~+55℃
Item size
142x 85x20mm
Package size
180x120x50mm
Net weight
500g
Shell material
ABS