The digital temperature kiosk sanitizer dispenser not only realizes a small and beautiful design, but also has precision temperature measurement and automatic disinfection capabilities. The initial temperature setting of the temperature measurement and disinfection station is 37.5℃ (adjustable). When the temperature is measured and the human body temperature exceeds 37.5℃, the device will give an alarm to remind the surrounding people not to let high temperature passers-by or suspected entry into dense places in case a second infection.
Features of Thermometer and Dispenser
1. High temperature alarm function
2. Support outdoor strong light for use
3. Additional power adapter for your choice
4. Support Fahrenheit and Celsius temperature display, controllable liquid output, simple debugging
5. Quick temperature measurement, only two seconds
Application of Hand Auto Liquid Gel Soap Dispenser
It can be widely used in schools, hotels, customs, banks, households, and other public areas.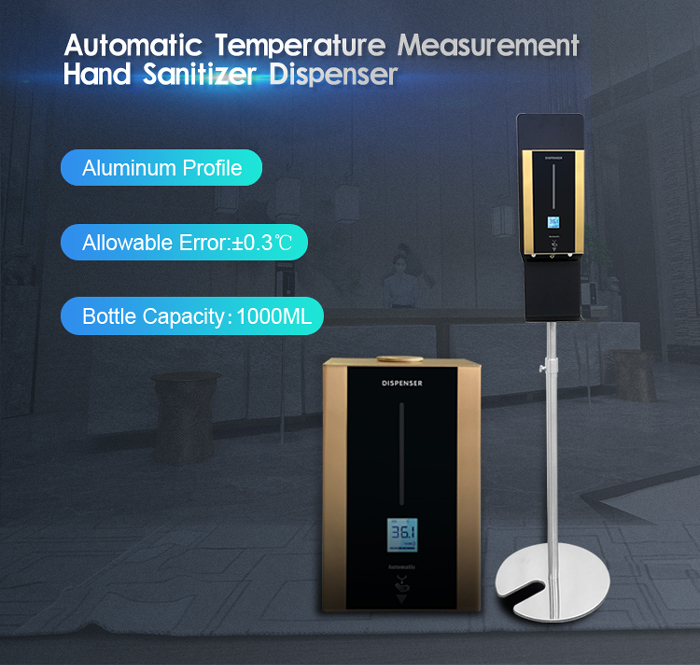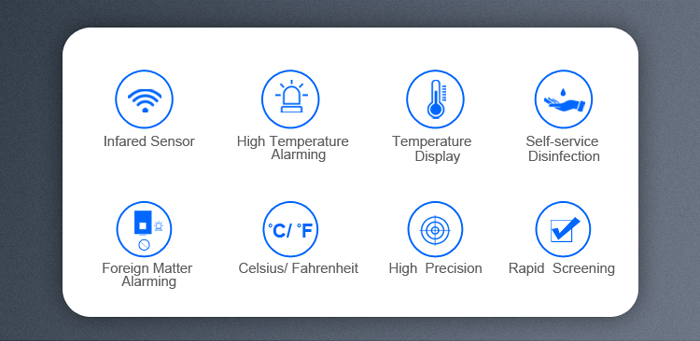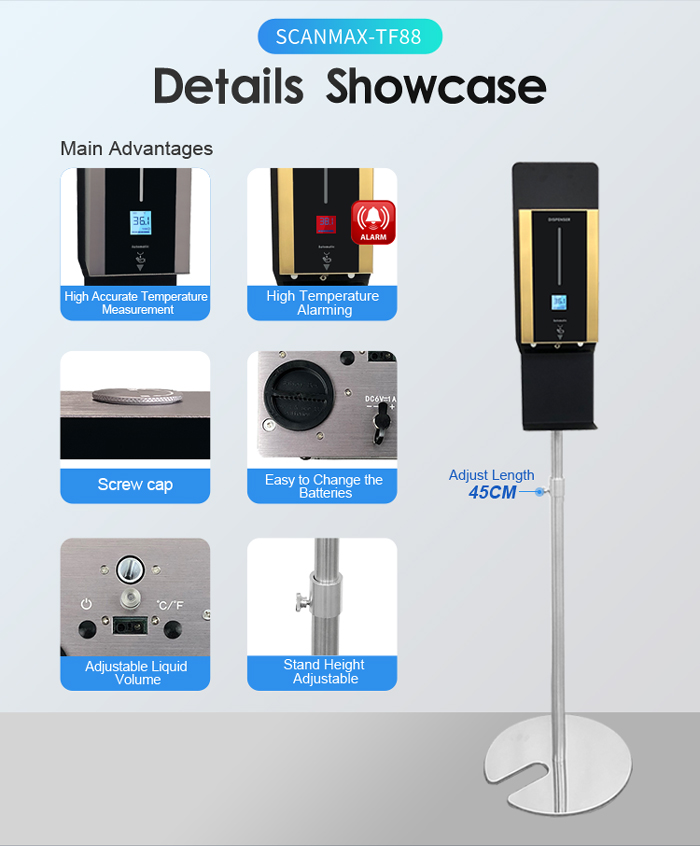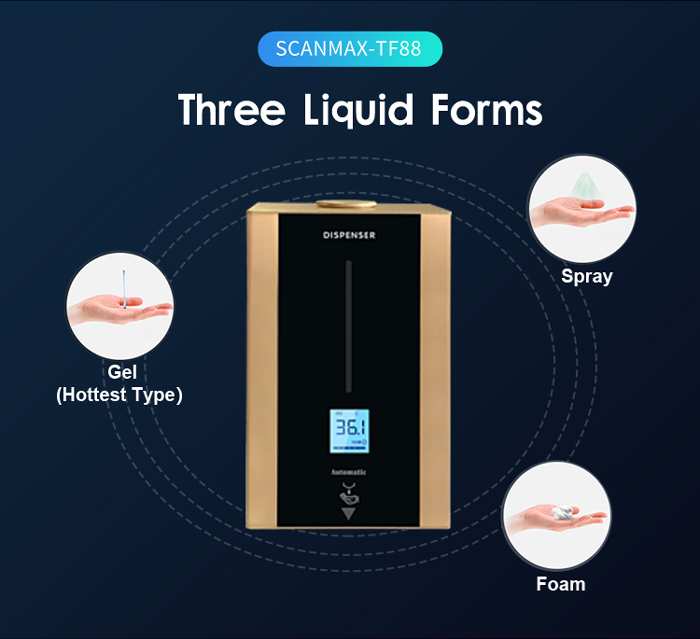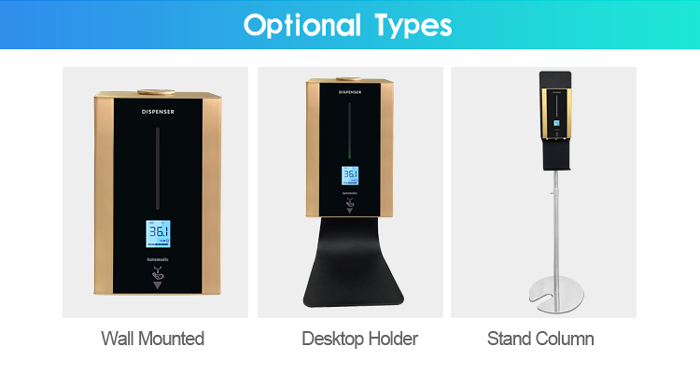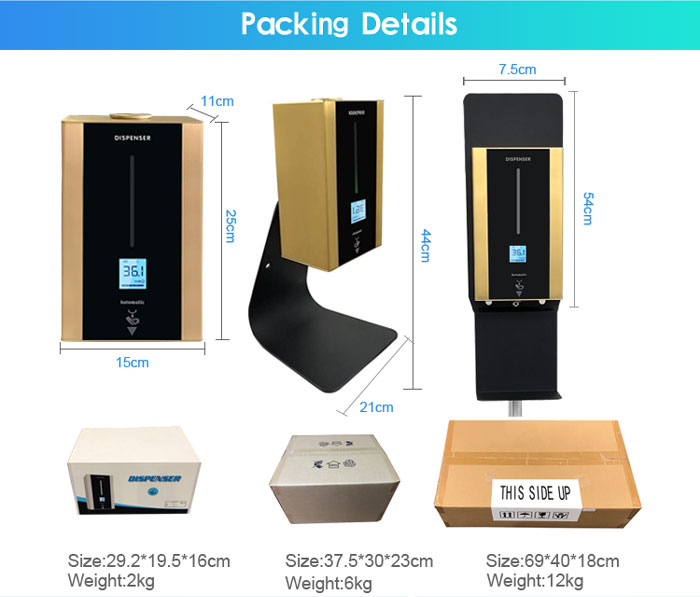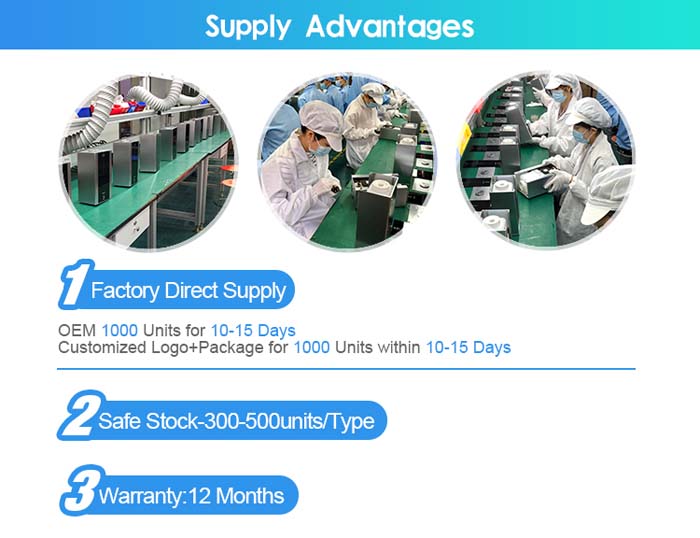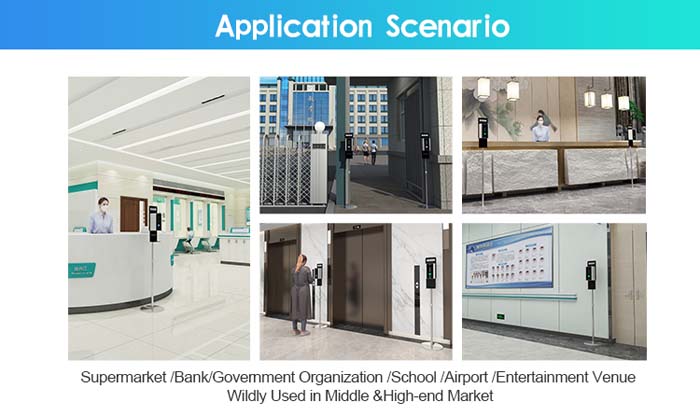 Product name

Temperature Measurement and Dispenser Kiosk

Product Type

TF88

Product Size

29.2CM*19.5CM*16CM

Product Material

SS304+PMMA/SS201

Max Power

3W

Power Supply

4pcs AA Batteries or DC5V2.1A

Product Features

Detection of body temperature and automatic induction of no-wash hand sanitizer disinfection

Body Temperature

Dsiplay:

Digital Display

Measurement Method

Infrared Sensor

Temperature Measurement Distance

5-10CM

Temperature Measurementrange

Body temperature (32°C to 42.9°C, 89.6°F to 109.2°F)

Allowable Error

±0.2°C

Temperature Measurement Time

2S

Bottle Capacity

1000ML

Liquid Type

No wash hand sanitizer, Ordinary hand sanitizer

Discharge Method

Infrared Sensor

Working Environment

10°C〜40°C(50°F〜104°F) Humidity V85%

Storage Environment

-20°C〜55°C(-4°F〜131°F) Humidity V85%

Weight

2kg