The face temperature measurement infrared thermal module is developed based on wafer chip scale packaging uncooled vanadium oxide infrared detector, fit for working with various intelligent platform. It boasts the features of high performance, low power consumption, small size and easy for development and integration. It meets the secondary development requirement of various infrared temperature measuring applications.
Infrared Thermal Scanner Features
*Small size, easy integrated,size :62mm (L)*42mm(W)*25mm(H);
*USB interface, easy to connect;
*Low power consumption;
*High image quality
*Accurate temperature measurement;
*Standard data interface, supporting secondary development, easy to integrate, and supporting access to various intelligent processing platforms.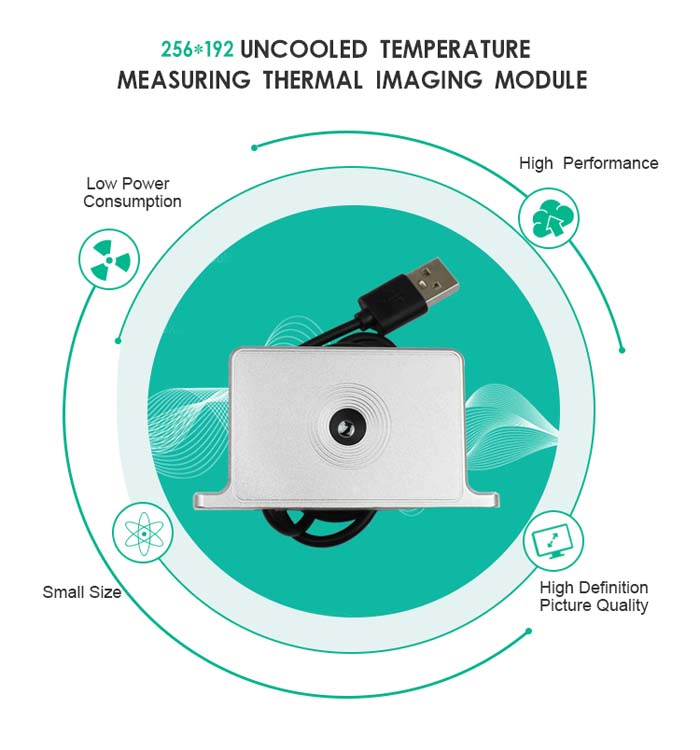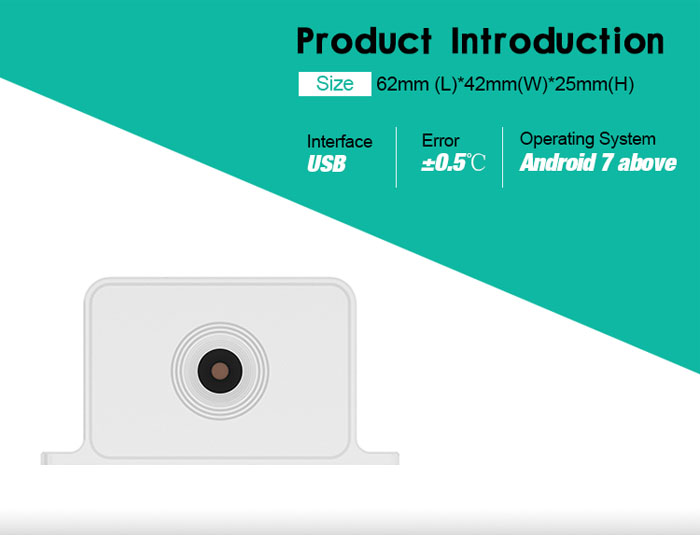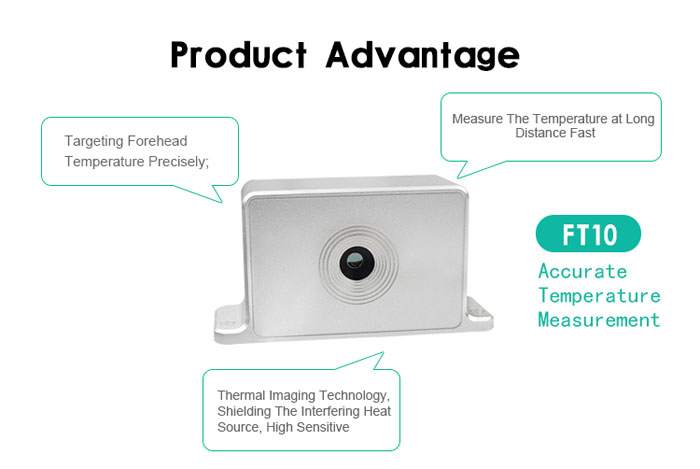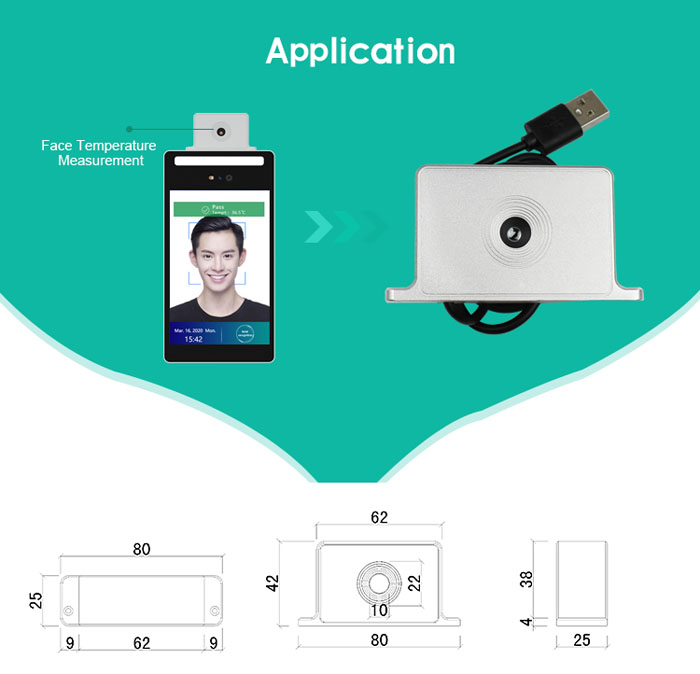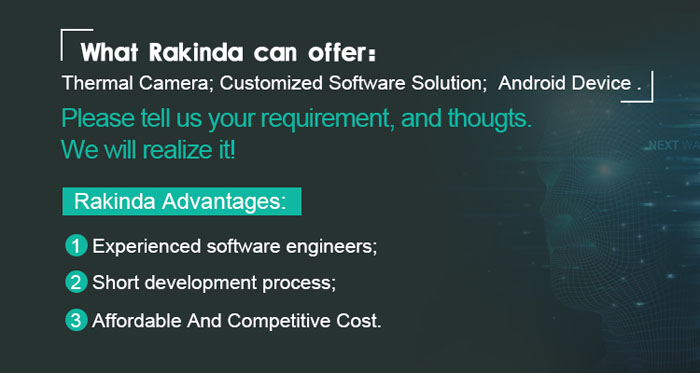 | | |
| --- | --- |
| Model | FT10 |
| Resolution | 256×192 |
| Cellspacing | 12μm |
| Angle of view | 25.5°×19.2° |
| Image frame rate | 25Hz/15Hz |
| NETD | ≤60mK@f#1.0 |
| Operating temperature | -15℃~+60℃ |
| Supply voltage | 3.8V-5.5V DC |
| Power consumption | <200mW* |
| weight | <18g |
| Size / mm | 62*42*25 |
| Data interface | Control interface/USB |
| Control interface | USB |
| Image enhancement | Multi-gear detail enhancement |
| Picture correction | Shutter correction |
| Swatches | White Hot/Black Hot/Multiple Pseudo Color Options |
| Temp measurement range | 0 ℃ ~ + 60 ℃ |
| Temp measurement accuracy | ± 0.5 ℃ / ± 5% of range |
| Temp correction | Manual / Auto |
| Temperature data output | Real-time parallel output |
| Temp measurement statistics | Support maximum / minimum statistics, Temperature analysis |