We have over 30 years' experience designing, manufacturing and supplying complete EPOS solutions for retail and hospitality establishments. For the QR code payment solution, we initially tested Rakinda RD4100 on March 2017. And we found this scanner has a very fast reading and decoding speed for mobile phone screen QR code. Besides, it can also read well for paper barcode. Below picture shows our POS solution with Rakinda scanner RD4100 .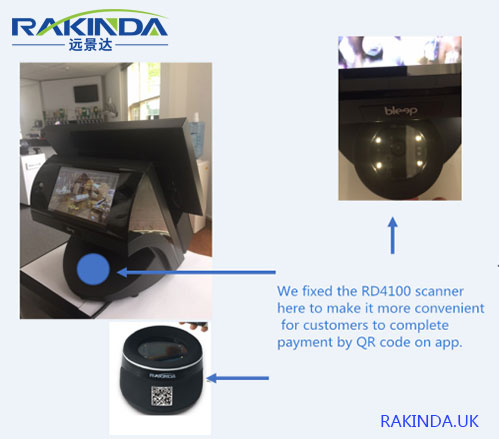 We payed a visit to Rakinda on May 2nd, 2017, and we felt really happy meeting with them. After the visit, we are more confident with our future cooperation. We are quite sure that both Rakinda scanner and Bleep POS will be popular all around the world.
All in all, we are pretty satisfied with the product quality and performance, as well as after-sale service from Rakinda. Thanks again!
---By John Wellman