How to do a good job in epidemic prevention during the process of resuming production and production is an important breakthrough for each factory, park, and enterprise. Shenzhen Rakinda developed face recognition temperature detection access control attendance solution to energetical responded the resumption of work and production after holiday for response to the coronavirus movement in fixed places, people developed functions such as "non-contact induction", "efficient passage", and "high-temperature intelligent early warning" to build a company to prevent the spread of new coronavirus First line of defense. In order to be efficient, convenient, and safe to prevent and control, now the office and community exits and entrances urgently need to install an infrared temperature measurement access control all-in-one machine to complete the temperature measurement while scanning their faces, and report the data in a timely manner.
Shenzhen Rakindao IOT Technology Co., Ltd., as a national emerging company, has developed a thermal imaging temperature measurement + AI face recognition access control machine, thermal imaging face recognition access control. This product is a combination of thermal imaging and AI technology. Face recognition, attendance, access control, abnormal body temperature, real-time upload of data, alarm and other functions can be used to quickly screen high-temperature people, prevent new coronavirus, and it can be used for access management and attendance management in various entrance and exit scenarios.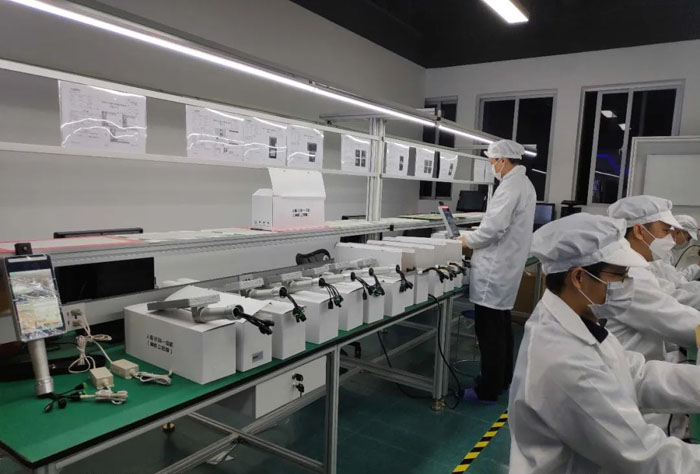 The recognition system can control the temperature detection accuracy error within ± 0.2 degrees Celsius, the recognition accuracy can reach more than 95% when wearing a mask, and the face recognition and temperature detection efficiency can reach up to 60 people / minute. The system uses core technologies such as image data analysis and far-infrared recognition to achieve fast and accurate body temperature measurement and screening while performing face recognition. It can popular use in hospital,community streets, commercial buildings, industrial parks and other places for epidemic prevention and control, it satisfied the attendance and health management needs of enterprises and institutions after work resumes.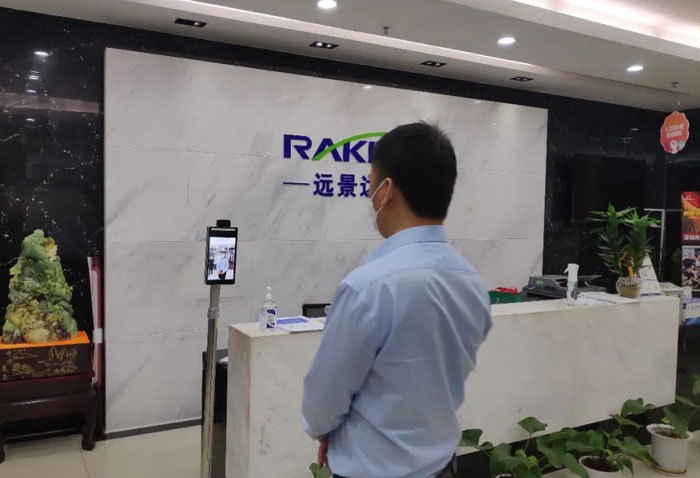 Three main functions of infrared temperature measurement face recognition integrated machine
Face recognition: built-in database, which can perform real-time comparison of captured faces locally, and generate a log of the comparison results and upload it to the background database
Access control: based on the results of face recognition, control the access switch to achieve personnel management in the controlled area
Body temperature detection: The device has a built-in body temperature monitoring module, which can simultaneously monitor human body temperature and obtain body temperature related data during face recognition.
In fact, the two most important points of infrared temperature measurement face recognition access control are infrared temperature measurement and face recognition, that is, the "infrared thermal imaging technology" that must be used in the production of infrared measuring instruments and the person who produces face recognition products" Face recognition technology ". Shenzhen Rakinda Iot Technology Co., Ltd. has been committed to researching Internet of Things application solutions for many years. It has core R & D and intellectual property in the field of face recognition and infrared imaging technology. Recently, some core components have been in short supply and prices have risen. The price of Rakinda products has remained stable. There is no opportunity to increase prices. I also hope that more enterprises and parks can use infrared temperature measurement facial recognition integrated machines as soon as possible.
Shenzhen Rakinda was established in 2002. It is a global provider of Internet of Things technology application solutions. It specializes in data acquisition at the perception layer of the Internet of Things. It uses the three core technologies of barcode recognition, face recognition and radio frequency identification for new retail, smart Industries such as campuses, smart hotels, smart fitness, smart homes, smart health care, smart waste sorting, and government units provide digital solutions for the Internet of Things industry, and have been highly praised by the market.