The facial recognition and temperature measure device gets good feedback as people are more concerning their health and access data. Rakinda offer ODM facial recognition devices for re-sellers with their own logo and company name, and re-sellers can make creative products based on the android tablet.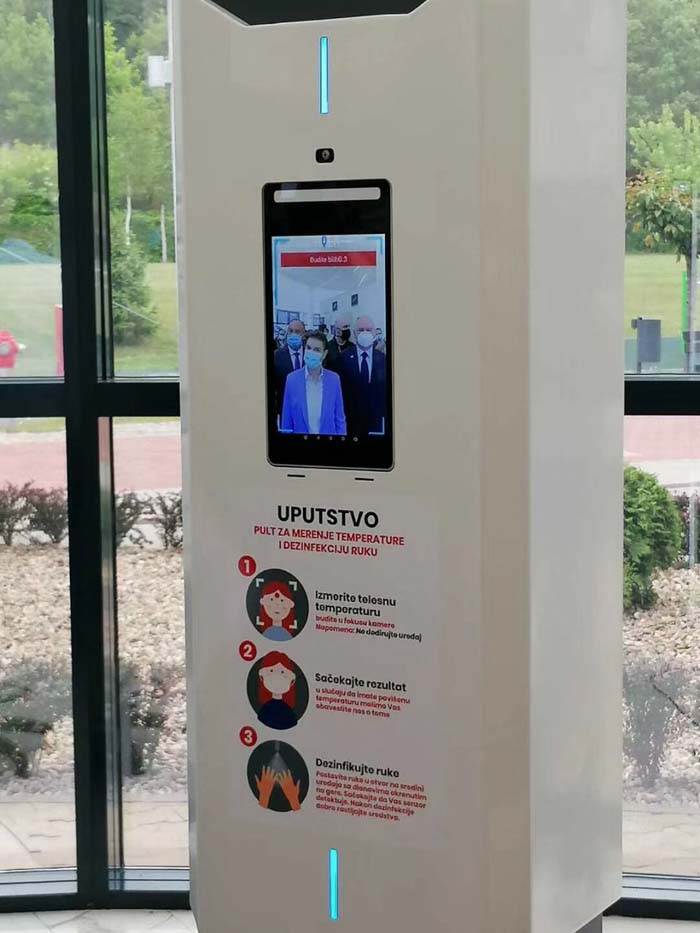 In Serbia, Europe, the re-seller create the kiosk with F2-H facial recognition and temperature measure tablet embedded, which also adds the dispenser, their products are very popular. They sell them to hospitals, restaurant, factories, etc.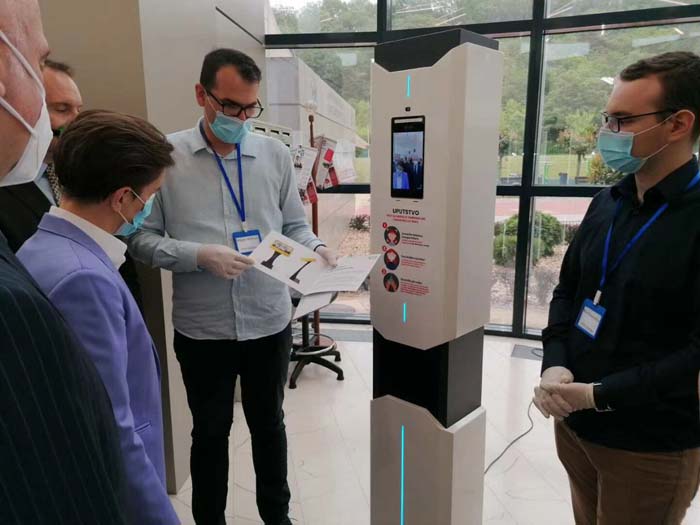 Also their company and products attract the attention of officials. With government level approval, they market their facial recognition and temperature measure device more easily.
Though the covid-19 has not been under control in most countries, people need to reopen schools and work places to make the social activities and economy run normally. It is important to ensure people are healthy when they are back to schools and work. The facial recognition and temperature measure device is an effective way to find out the high temperature people quickly.
The facial recognition device can work in web mode or standalone mode. The big data are easy to get. It is also high security level. We also have a software engineer team of more than 10 people. They are responsible and experienced. We can offer customers 24*7 technical support. The re-sellers can market our products well and no need to worry about after-sales technical support or end user guarantee, Rakinda, as the manufacturer of facial recognition device, will do best to support re-sellers. Please kindly contact us if you want to distribute our products globally.