With the rise of the smart campus construction, Shenzhen Vocational and Technical College has introduced various intelligent devices, face recognition and AI technology in various scenes such as students, teachers, security management, and shopping, which has effectively promoted the construction of new smart campuses. .
The followings are the achievements of our recent cooperation with Shenzhen Vocational and Technical College, which mainly includes smart shelves, self-service checkout counters, mirrors and F5 face recognition devices.
Our company Rakinda Smart Shelf combines UHF radio frequency coupling technology (RFID), face recognition technology, visual technology and mobile payment technology. It is a highly intelligent and customizable frame integrating video advertising, information interaction and data collection. Not only reduced labor costs, but also improved the image of the store service, but also effectively contributed to the fee.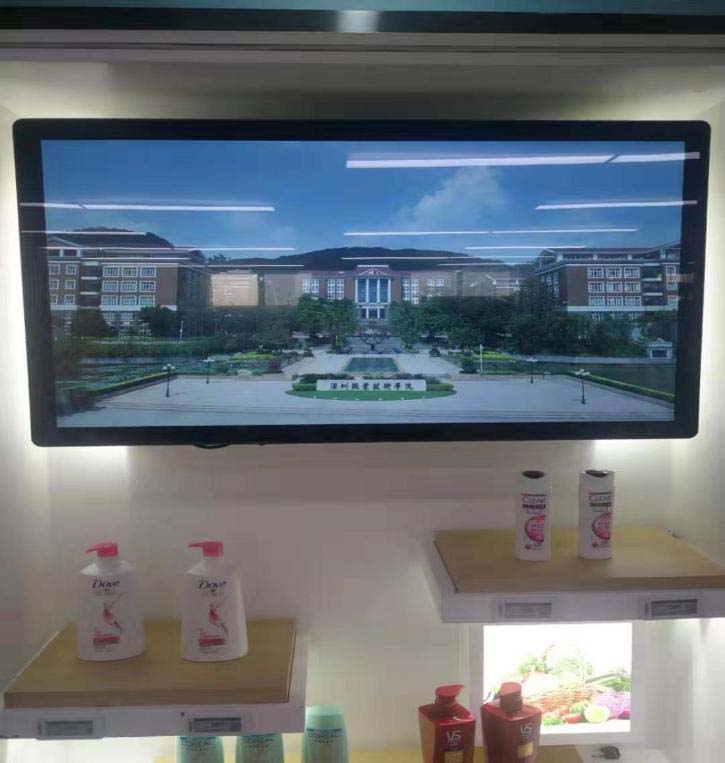 The self-service terminal adopts an integrated design, and integrates multiple devices such as display screen, advertising screen, electronic tags, binocular RGB-D camera, sensor, etc., which can realize the rapid identification of goods entering the settlement area, and the customer can complete the checkup self-service. Through the WeChat, Alipay mobile payment settlement, from the source to solve the school shopping queuing settlement problem.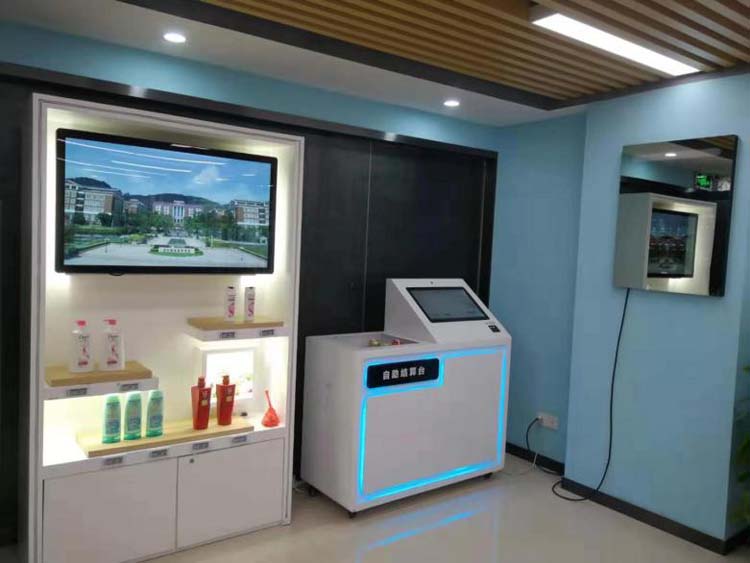 The following Intelligent Mirror are based on the industry's cutting-edge innovation technology, with stylish and beautiful, using real multi-point capacitive touch screen, accurate contacts; human-machine dialogue, liberating hands; anti-fog and waterproof ability; built-in WIFI, Bluetooth, support kinds of hardware peripherals (such as smart toothbrush, sleep instrument, body fat, skin tester, etc.). Support personalized development to meet different needs of customers.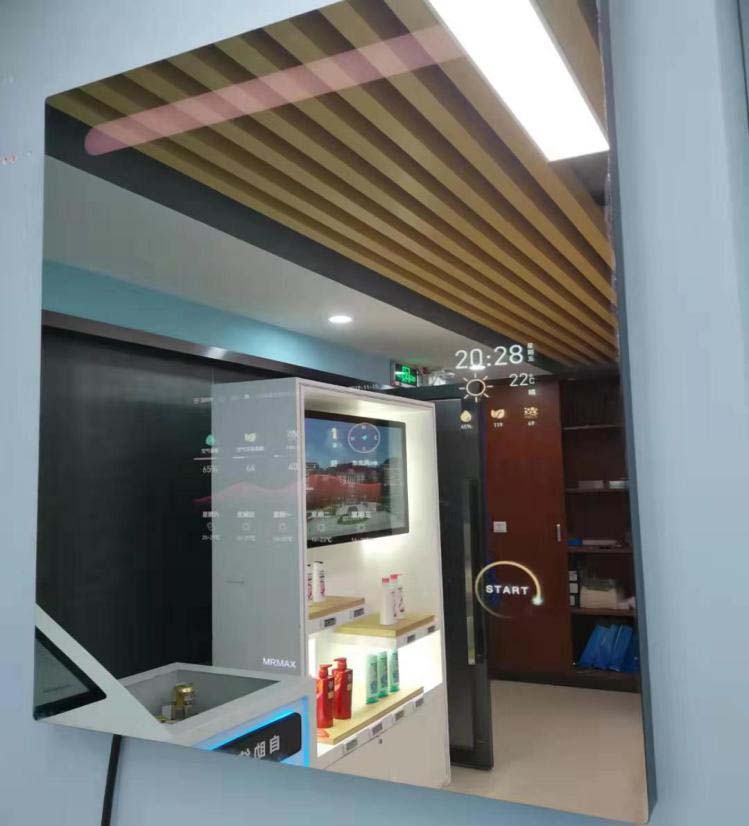 Shenzhen Vocational and Technical College has gradually changed the traditional manual management or unmanned mode in the channel management of entrances and exits, and began to use face recognition gates for management. F5 wall-mounted face recognition device is mainly used for the attendance system management, and our company is using it as well. Simply swipe your face and you can easily punch the card, greatly improving the efficiency of our company's attendance management. If you are Interested, please welcome to our company office to experience in person.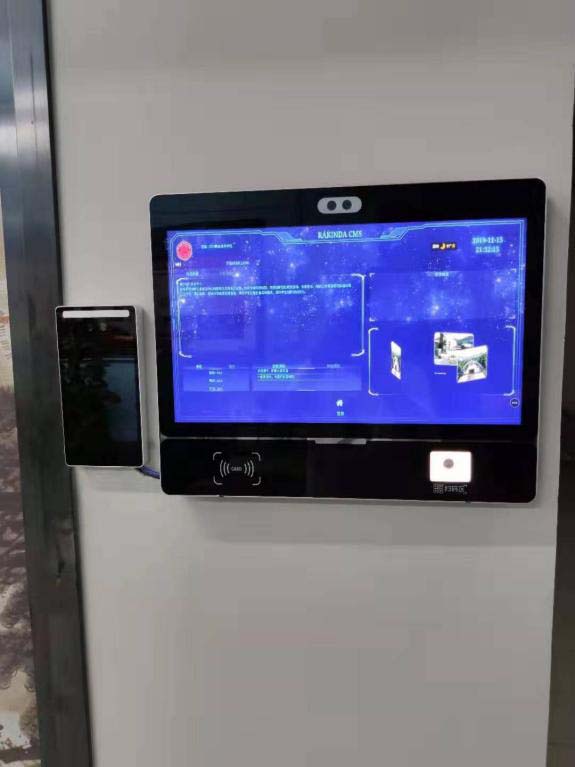 Our company Rakinda Technologies Co., Ltd was established in 2000. We have offices in Guangzhou, Shenzhen, Xiamen, Suzhou,Chongqing and Beijing. RAKINDA(SCANMAX) is a company specializes in QR code recognition technology, radio frequency identification (RFID) technology as well as face recognition technology and commits to the development for landing of new retail business with strongest R&D team. We own most professional sales team and rich industry experience ,enjoying the excellent reputation over 19 years in this field.
SCANMAX,as the global new retail solution provider, is a leading developer and manufacturer of super hardwares in UHF readers, inlays, tags and connectivity solutions of Internet of Things (IoT). Equipped with almost 20 years of experience in RFID and face recognition technology research. SCANMAX is fully dedicated to improving efficiency in applications such as ticketing system, identity management solution, supply chain management system, asset management and unmanned smart supermarket.
With our professional service in this industry,our mature solution can make you grow faster and faster at the most appropriate cost .
Welcome to join SCANMAX for bright future and booming business.