The barcode reading module is an embedded two-dimensional code reading device formed by combining 2d barcode application and automatic recognition technology. With the help of advanced CMOS image recognition technology and the internationally leading intelligent image recognition system, it can be embedded and integrated in various scanning application to complete any complex barcode automatic recognition. For example, it can quickly identify and read barcode information on mobile phone screens and paper documents, help terminal devices implement various functional applications, and easily solve information identification problems.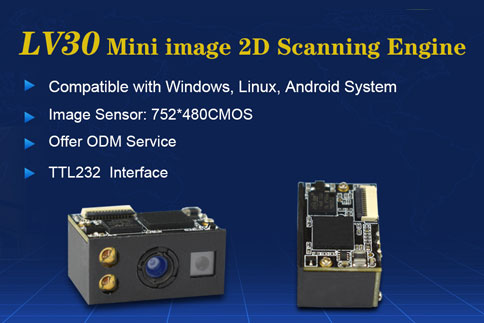 Nowadays, in this era of code scanning, various handheld terminal applications including handheld, portable and fixed barcode collectors, fixed POS scanners, medical inspection equipment, tablet devices, PDA products, etc., are often inseparable from this kind of flexible scanning equipment which can easily install. Addinationally, handheld devices have higher requirements for the mini -size reading module, such as small bar codes, low contrast, high reading accuracy, long scanning distance and other special requirements. At this time, some people who knows little about the scanning module don't know how to choose and buy products? As Shenzhen RAKINDA known , there is a model of LV30 embedded handheld scanner code scanning module that is very suitable for embedding into various handheld terminals for application.
The LV30 barcode reading engine is specially launched by RAKINDA for various handheld terminal scanning applications. The scanning module adopts the international leading chip-based intelligent image recognition technology, creating a new era of image-based two-dimensional barcode reading engines. The high-performance two-dimensional decoding chip perfectly integrates advanced image recognition algorithms with advanced chip design and manufacturing technology, which greatly simplifies the design difficulty of 2d code reading products, and establishes an excellent benchmark for 2d image-based products with high-performance, high-reliability, and low power consumption. LV30 can easily read barcodes on various printed media and display media such as paper, plastic cards, LCD, etc. It has powerful performance with a reading accuracy of ≥3mil. It can be perfectly embedded in various handheld applications, much suitable for market needs.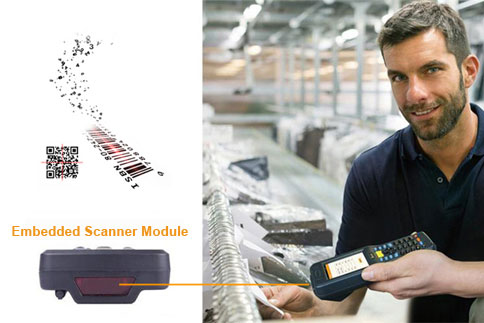 As a professional supplier of scanning code modules and technical services, Shenzhen RAKINDA has more than 21 years of industry experience, rich product series and excellent bar code recognition solutions, which can provide customers with high-quality Products and services to gain a competitive advantage.