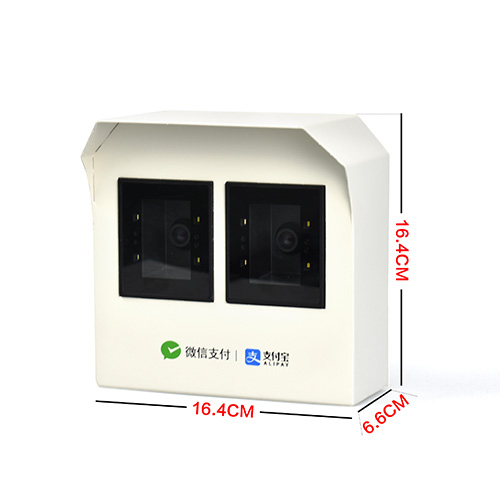 Now we enter into a cashless society. Mobile payment has brought the benefits of technology to many people in their daily life. Parking lot is also a good application area of mobile payment.
For parking time, the time of payment decides the speed of passing. When in rush hour, the line of cars waiting for payment is line and people often get irritated when they are in a hurry but need to wait in queue for parking payment. Barcode reader solve the payment issue well and it will be very convenient to use mobile wechat or alipay payment.
For some period, the reading distance and narrow scan window are factors limiting the application of qr code reader in parking lot. As you can imagine, drivers are seated in their cars and their reach-out distance is limited to get the qr code scanned. But the qr code reader device could not be installed too close to the cars for the purpose of safety.
The scan window is also a problem. Once the reading distance is long, it is difficult for aiming. So a wide large scan window is needed for fast scanning. Rakinda new model RD5100 barcode scanner device well solve the two issues.
First, it is long reading distance: upto 1m. Drivers can sit well in their car without specially movement;
Second, RD5100 barcode reader combines two barcode reader, which guarantees large scan window. Users can easily get their payment code scanned without special aiming.
Whats more, the RD5100 barcode reader device offers Ethernet interface, which is convenient for installation.
Rakinda, established in 2000, enjoys high reputation in IOT area and owns professional RD team, sales team and after-sales service support. If you need barcode scanner solution, please kindly contact Rakinda for details.
Email yu@lvscan.com