Speaking of scanners, many people may not feel strange. Because bar code scanners are actually in our lives: in bookstores, supermarkets, convenience stores, express delivery stations... We can often see that the staff is holding a bar code gun and entering or exporting product information. With that said, do you think this scanner is more useful.Since the birth of the scanner in the 1980s, it has developed rapidly and widely used, and gradually penetrated into modern business life. There are so many kinds of scanners on the market, and when you want to buy it, you may not be able to start. At this time, we need a cost-effective scanner.
we went into the super cost-effective king scan gun - Shenzhen Rakinda LV1500C 1d scanning gun. The new ultra-high-cost 1d scanning gun, accurate scanning, can easily read Alipay, WeChat pay 1d bar code. Ultra-wide red light, easy to align bar codes, faster and more accurate than general laser scanners, truly achieves extremely fast scanning.
Red light speed scanning: Ultra-wide red scanning accuracy, easy to align bar codes, faster and more accurate than general laser scanning, realizing extremely fast scanning;32-bit high-speed decoding: high speed, convenient, and lightweight;Military quality, anti-shock and anti-fall: super long life, quality assurance, military aircraft shell cutting, can withstand up to 2M falling body drop, can be used in various industries;Strong decoding ability: easy to read poor print quality, blurred, deformed, edge contaminated, and transparent plastic isolation bar code;Scan mobile phone screen: support Alipay, WeChat, to pay for 1d payment code reading;Plug and play: rich interface, free choice of USB interface to choose RS232.
If you are interested in this handheld scanner gun, pls do not hesitate contact me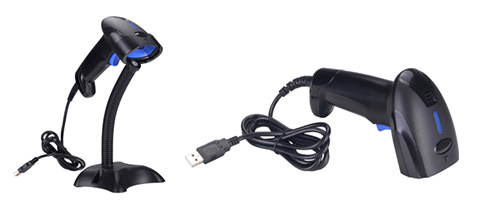 RAKINDA is a company committed to the development up to barcode scanner technology at the core of the automatic identification system integration organizations, enjoyed several years of industry experience and excellent reputation, in Shenzhen and Hong Kong branches, and has a very skillful, experienced, innovative R & D and after-sales technical support service team.
Rakinda Group, the manufacturer of barcode scanner module, was established in 2000. We have offices in Guangzhou, Shenzhen, Hongkong, Xiamen, Suzhou and Beijing. And we have been supplying the barcode scanner module for Walmart, Carrefour and Foxconn etc. Any questions do not hesitate contact me as below
Contact me:
Shenzhen Rakinda Technologies Co., Ltd.
Tel: +86 17710422897
Email: amy@rakinda.com
Mobile/Whatsapp: +86-17710422897
Website: www.rakinda.com/www.rakindaiot.com
Add:5F Bldg .A2.Lilang Software Park, No,31 Bulan Rd, Longgang
Dist,Shenzhen City, China