Public bus ticketing and fare management systems has relied upon IC cards and coins for a long time. Is it possible to use qr code payment in the bus service? The answer is Yes. We, Rakinda technologies offer components and solutions for transport ticketing. The below is a brief description of Rakinda ticketing solution and devices.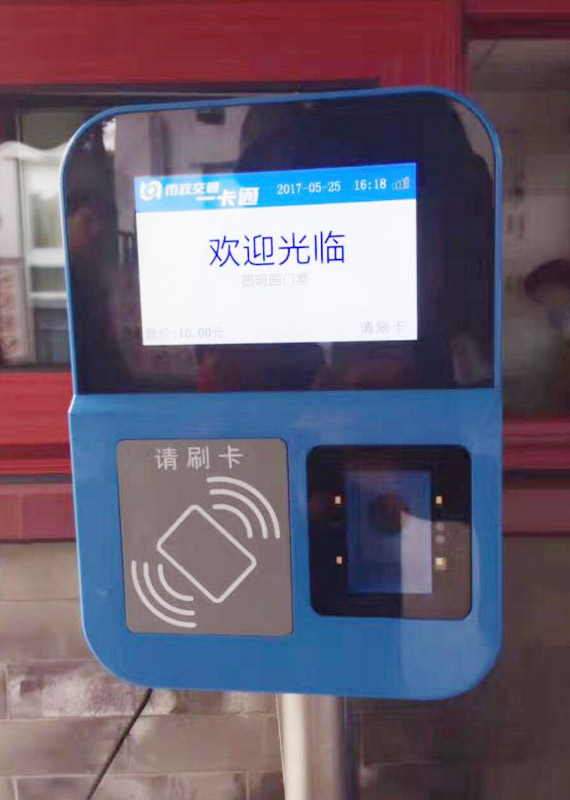 This on-board multifunctional POS supports 2D qr code payment, contactless IC cards, mobile phone NFC, and various wearable smart devices. It can realize online transaction and also off-line transaction, which is very important. Because many clients would worry that if the communication signal is not good or interrupted, how the terminal will solve this case. Well you needn't worry about it now. Off-line transaction is no problem.
Some clients may also worry about how the transaction will be recorded. If we want to know when and where a transaction happens, is it possible? Well, the answer is also Yes. Operators can check their cloud system to know the transaction time and place.
Some people may doubt that is it necessary to spend time and effort to upgrade the bus pos? It is no problem to use IC cards or coins for years. Well the answer is also definitely yes. QR code payment offers users a convenient urban traffic way. Actually, in China, buses in many towns also supports qr code payment now. IC cards are convenient, which have been used and will be used for a long time also. But what if you forgot to bring the wallet? Or you come to a different city? You need not bother to find coins or small changes. It is beneficial for travelers. For bus companies, they will receive less coins. Many coins are a heavy burden for bus companies because it needs many labor to check and different to save or spend such coins.
Rakinda provides professional on-board bus POS. Please kindly contact us to know about it.
Email yu@lvscan.com