How do shopping centers judge the business environment and how to analyze consumer spending habits and paths? How to provide high quality services to member customers? What is the basis for adjusting the business and rent of the merchant? The answer is only one, sales data. Accurate sales data is undoubtedly the most direct and effective criterion. With the rapid development of retail information technology, the traditional sales data collector method is gradually being eliminated by the era, replaced by new technologies that are accurate, real-time and easy to implement.The patented product sales data collector developed by international technology mutual aid was unveiled at the China Chain Exhibition. Its fabulous appearance has brought a huge surprise to the retail industry, attracting many shopping centers. Attention and recognition by Mobile POS scanner system providers and solution providers. In fact, this is not the debut of the Treasury. This compact device has been widely used in the industry. Some well-known shopping centers at home and abroad are using the warehouse to collect and integrate sales data.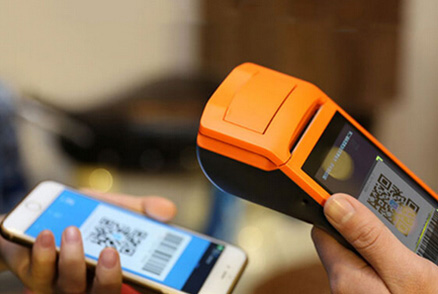 The S4 PDA Barcode Scanner supports power charge by this socket only. When power charging, screen would show the battery charging logo. If you do not get this logo after you connect the power adapter, please check all connections carefully. Only the physical connection between the POS and the receipt printer can accurately record the merchant's settlement of each sale of water, and upload data in real time to the shopping center management background. Wired, Wi-Fi, optional 3G modules, and a full range of network connectivity capabilities provide a solid communication guarantee for merchants in different environments. No modifications to the existing POS system are required and no interference is caused. Plug and Play can realize real-time collection of sales data. The business intelligence gateway provides a secondary development platform and a convenient shopping center to develop self-registered applications.
RAKINDA is a company committed to the development up to barcode scanner technology at the core of the automatic identification system integration organizations, enjoyed several years of industry experience and excellent reputation, in Shenzhen and Hong Kong branches, and has a very skillful, experienced, innovative R & D and after-sales technical support service team.
Rakinda Group, the manufacturer of barcode scanner module, was established in 2000. We have offices in Guangzhou, Shenzhen, Hongkong, Xiamen, Suzhou and Beijing. And we have been supplying the barcode scanner module for Walmart, Carrefour and Foxconn etc. Any questions do not hesitate contact me as below
Contact me:
Shenzhen Rakinda Technologies Co., Ltd.
Tel: +86 17710422897
Email: amy@rakinda.com
Mobile/Whatsapp: +86-17710422897
Website: www.rakinda.com/www.rakindaiot.com
Add: 5F Bldg.A2.Lilang Software Park, No,31 Bulan Rd, Longgang
Dist, Shenzhen City, China