In today society, when you go to the restaurant, there is less and less paper menu. And most of them will use electronic product such as tablet, pos and so on for project environment.
Our S4 Pos Terminal with printer is very hot sale product with very good quality and competitive price. This device would be very convenient for courier, store casher & stocktaking.
And it has below spec;
1. 3G 1+8GB
2. 4G 1+16GB
3. 3G+1D
4. 4G+1D+NFC
This is the 58mm high-speed Thermal Receipt Printer, which supports label print. Paper diameter is 57 x 40 mm, to change paper, please open the paper cover, put in the thermal paper or thermal label, keeps a small part of paper out of the paper slot, and close the paper cover. And it support SIM Card Slot: Supports Micro card, 4G / 3G network. Warning: Please shut down the S4 before insert SIM card, otherwise the card slot would be damaged.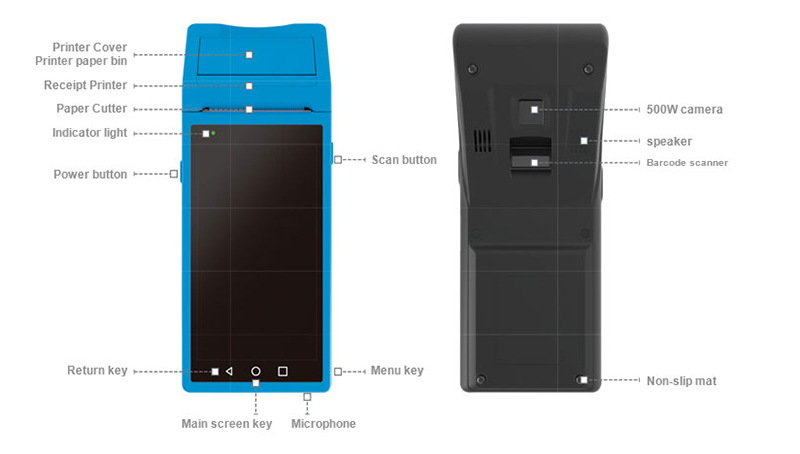 A variety of bar code scanner module that Rakinda Technology can provide and easily to be embedded. As Rakinda Technology has more than 18-year manufacturing experience for bar code scanner, which already has professional research and development team. More details, pls contact us!
Shenzhen RAKINDA Technology Co., Ltd. is specialized in the development of smart card hardware and software systems, production, sales and operations in one of the national high-tech enterprises. Products are widely used in city card, park area, retail businesses, parking fees, government platforms and other consumer areas. With years of focus on management, innovation and development, the company in the industry.