With the advance of computer and network technology, the hidden dangers of information security have become increasingly prominent. Since the 9/11 attacks, countries have paid more and more attention to the public safety of society. Information identification and detection have shown unprecedented importance. Its wide range of applications can cover almost every aspect of society.
As a kind of identity information recognition technology that has gradually emerged in recent years, face recognition terminal equipment not only plays a big role in the field of wisdom and security, but also applies to our daily life.
High Precision+Fast Recognition
99.99% Accurate Recognition Dynamic Face Detecition Based on Video Stream.
Binocular Camera
Equipped with UHF acquisition module, it has label management of clothing and materials, realizes efficient inventory management and sales management of private commissions, supports smart store applications.
Optional 2D scanning engine for customized applications such as mobile payment and barcode binding.
Multi-system with Mass Storage Space
Night infrared, RGB double fill light, completely sovle all kinds of photos on various carriers accurate recognition in seconds, whether it is extremely darker with seconds speed feedback.

Multi-scenario Applications:
Applicable to office areas, hotels, access, gates, office buildings, schools, shopping malls, shops, communities, public services and management projects, etc.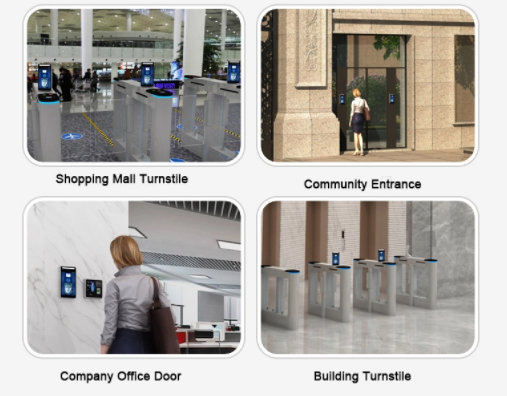 Rakinda Technologies Co., Ltd (SCANMAX as the only brand for New Retail Solution) was established in 2000. We have offices in Guangzhou, Shenzhen, Xiamen, Suzhou, Chongqing and Beijing. RAKINDA(SCANMAX) is a company committed to the development and landing of new retail business with strongest R&D team. We own most professional sales team, rich industry experience and excellent reputation over 19 years in this field.
SCANMAX, as the global new retail solution provider, is a leading developer and manufacturer of super hardwares in UHF readers, inlays, tags and connectivity solutions of Internet of Things (IoT). Equipped with almost 20 years of experience in RFID and face recognition technology research. SCANMAX is fully dedicated to improving efficiency in applications such as ticketing system, identity management solution, supply chain management system, asset management and unmanned smart supermarket.
With our professional service in this industry, our mature solution can make you grow faster and faster at the most appropriate cost . Welcome to join SCANMAX for bright future and booming business.