Product Description

RAKINDA M5 product is a new generation of miniaturized RGBD cameras independently developed by Rakinda Internet of Things Technology Co., Ltd. The product integrates a 640 × 480 pixel TOF depth camera and a 5 million pixel RGB camera.
The miniaturized and ultra-thin size structure is suitable for various embedded and handheld detection terminals, and realizes functions such as face recognition, living body detection, scene recognition, and gestures. The product provides a complete SDK, and users can perform device integration and secondary development according to their own needs.
Product Features:

1.High precision-more than 99.9% recognition accuracy
2.Super fast recognition speed by facial scanning
3.Flexible&multiple scenarios in many files
4.3D TOF living detection with efficient & stable performance
5.High resolution, depth map resolution is 640 × 480;
6.Using 940nm VCSEL light source to support outdoor applications;
7.Miniaturized and ultra-thin design, the appearance size is 55mm × 18mm × 10.6mm, suitable for various embedded applications;
8.Accurate synchronization and alignment between depth, IR and RGB images.
The Main Components Of The Product Hardware

⚫A TOF camera module;
⚫A VCSEL laser;
⚫One RGB camera module
⚫A dedicated ASIC processing chip;
⚫A control motherboard (including CPU, FLASH, etc.);Camera module.
Product Structure Size(Unit:mm)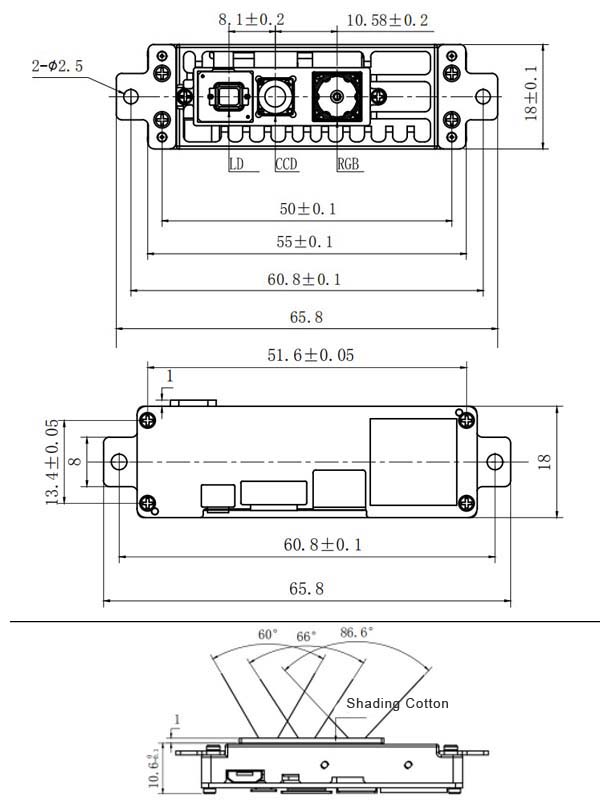 Applications:
RAKINDA M5 product can be widely used in various types of deep vision detection scenarios, mainly including:
| | |
| --- | --- |
| Industry | Application |
| Somatosensory entertainment | Somatosensory games, bone extraction, 3D fitting, gesture recognition, etc. |
| Face Recognition | Face payment, face access control, witness integrated machine, etc. |
| Robot | Avoidance |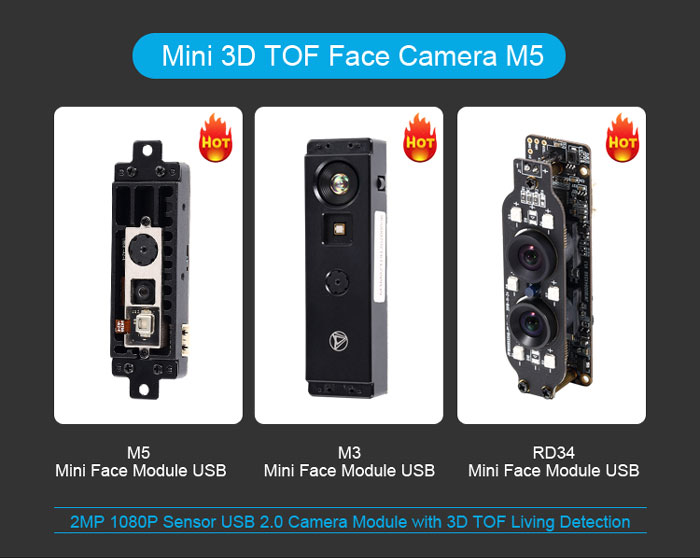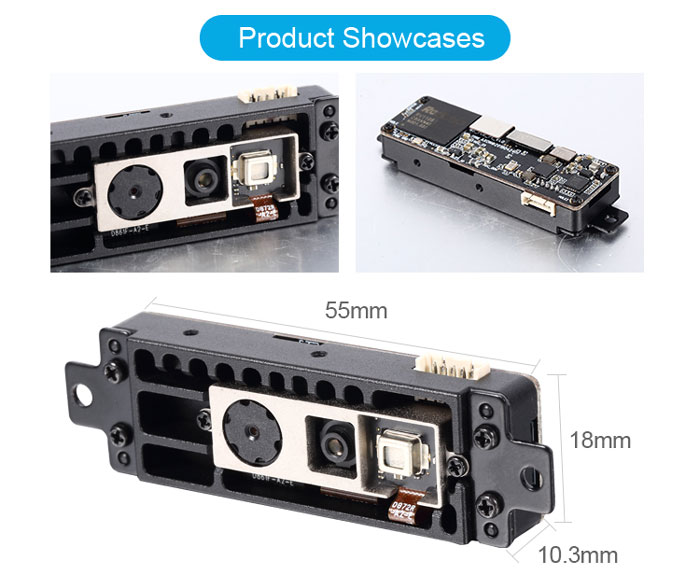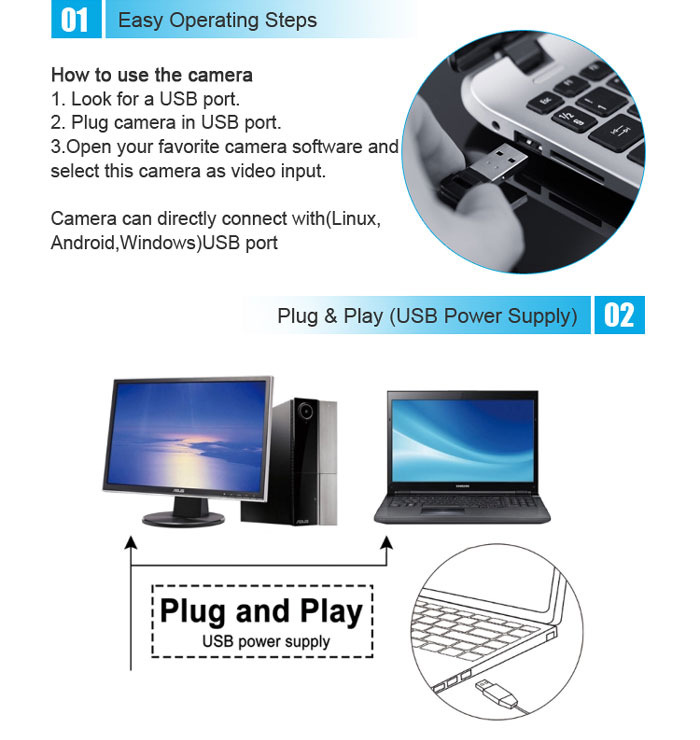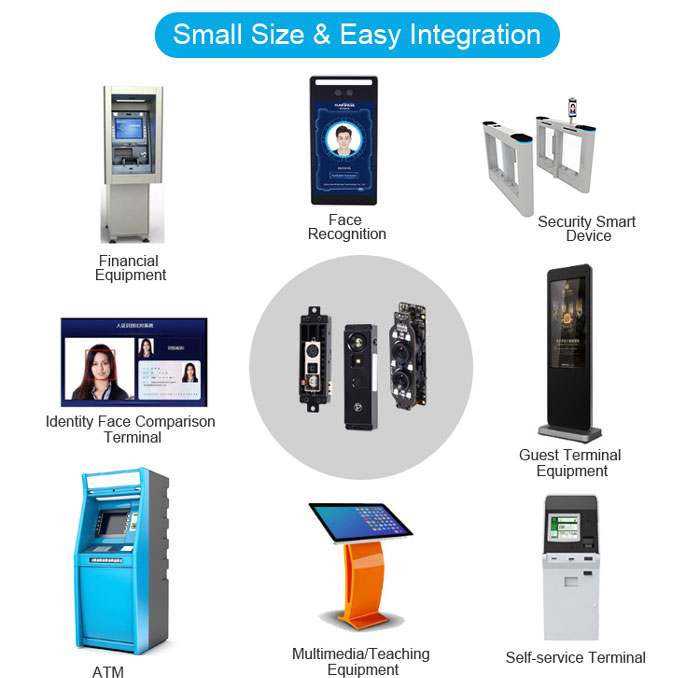 Parameter

Specifications

Model

RAKINDA M5

TOF

Resolution (horizontal x vertical)

640×480

Field of view (horizontal and vertical)

60°× 45°

Frame Rate (fps)

Maximum 30

RGB

Resolution (horizontal x vertical)

Support 1080P/960P/720P/VGA

Field of view (horizontal and vertical)

74°× 56° @960P(Default)

63°× 37° @1080P

74°× 42°@720P

74°× 56°@VGA

Frame Rate (fps)

Maximum 30

Video Coding

JPEG、RGB

Detection range(unit:m)注 1

0.3 - 1.2

Measurement accuracy注 2

0.1%

Measurement accuracy注 3

1%

Light source

940nm VCSEL

Data transmission interface

Micro USB

Power supply

5V

Typical power consumption(W)

3.4

Operating temperature(℃)

0-45

Operating system

Windows7 and above、Linux、Android

Structure size (length × height × depth, single

Bit: mm)

55×18×10.6(Module without mounting steel)

65.8×18×10.6( Module without mounting steel)
Note 1: Measurement distance: For white wall test with 90% reflectivity, the detection distance in the center area; reflectance has an impact on measurement distance, accuracy and accuracy.
Note 2: Measurement accuracy: For the white wall test with 90% reflectance, the root mean square error of the repeated test in the center area.
Note 3: Measurement accuracy: for the white wall test with 90% reflectivity, the error between the measurement distance and the true distance.
Note 4: If the board-level power supply USB port 5V power current is greater than 1A, the power can be directly supplied through the USB port; if the current is less than 1A, power is supplied through the dedicated accessory cable.
Note 5: The module form and embedded design must be used with the whole machine for heat dissipation design; refer to the design guide or contact the manufacturer for heat dissipation scheme.