Integrated, high performance 12dBi vertical antenna ensure long-range reading & writing and easy installation.
Product Features:
1. Multi-protocol support: ISO 18000-6B & ISO 18000-6C (EPC Gen2);
2. Super anti-interference ability for its FHSS frequency working method;
3. Software with different Programming language allows easy upgrade;
4. Waterproof and sunshine defending, idea for outdoor applications;
5. All kinds of communication interfaces can be customized;
Application:
1. Transportation vehicle management: Monitor and manage the transportation of vehicle and container.
2. Custom management: custom clearance and transit of material.
3. Logistic management: manage the flow of commodity, mail and package.
4. Manufacturing sequence: monitor parts during the whole productive process.
5. Device management: monitor the flow of device.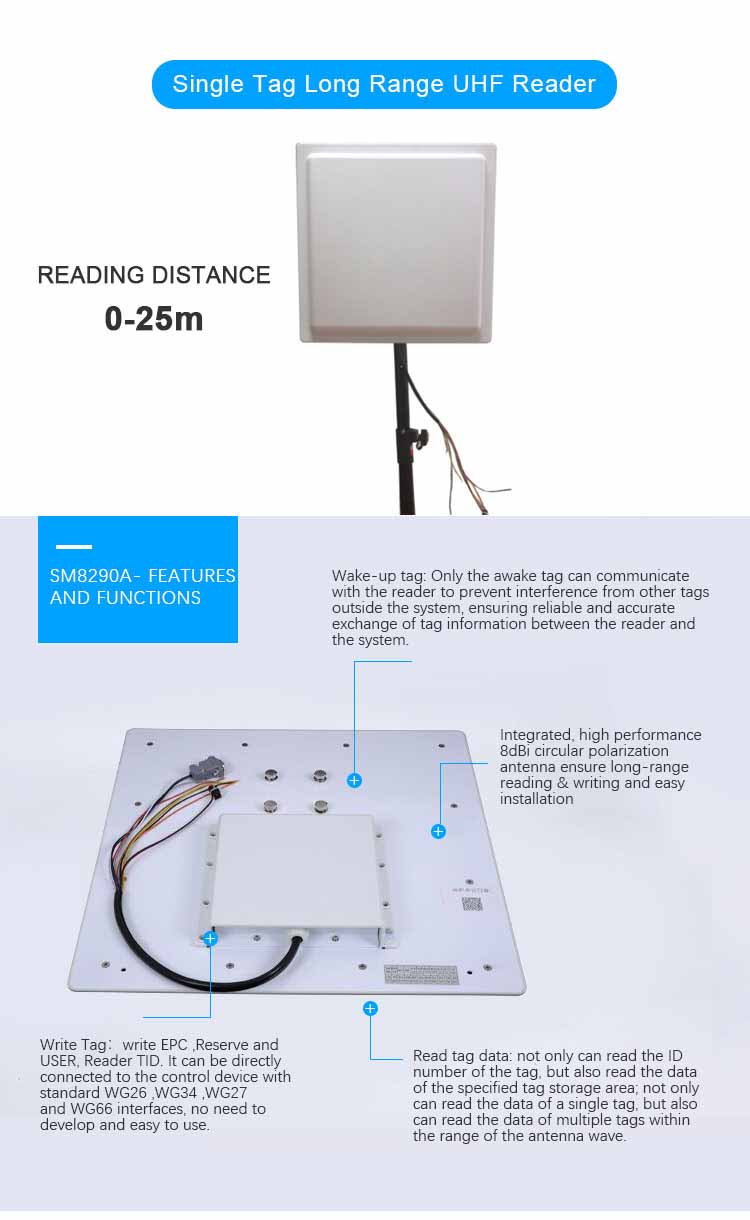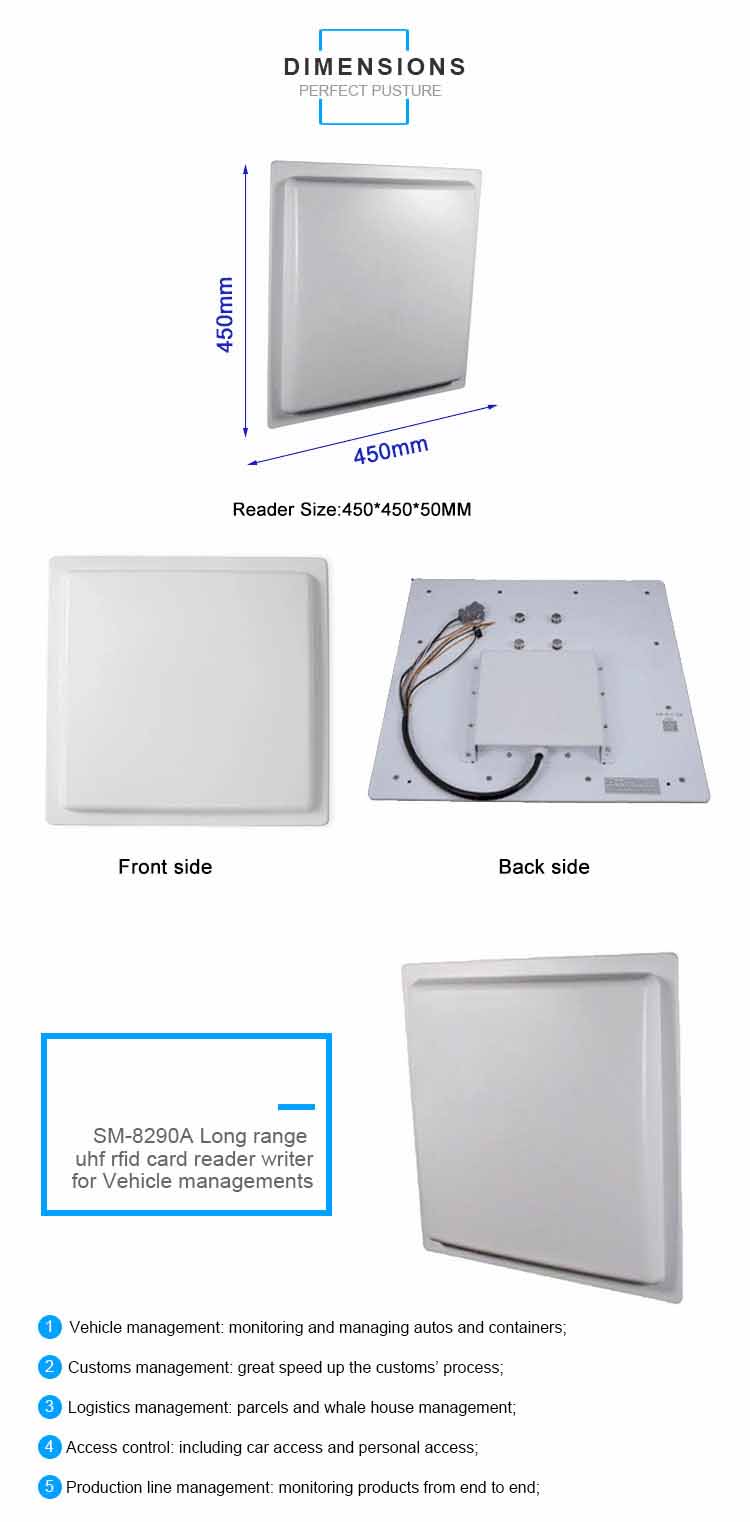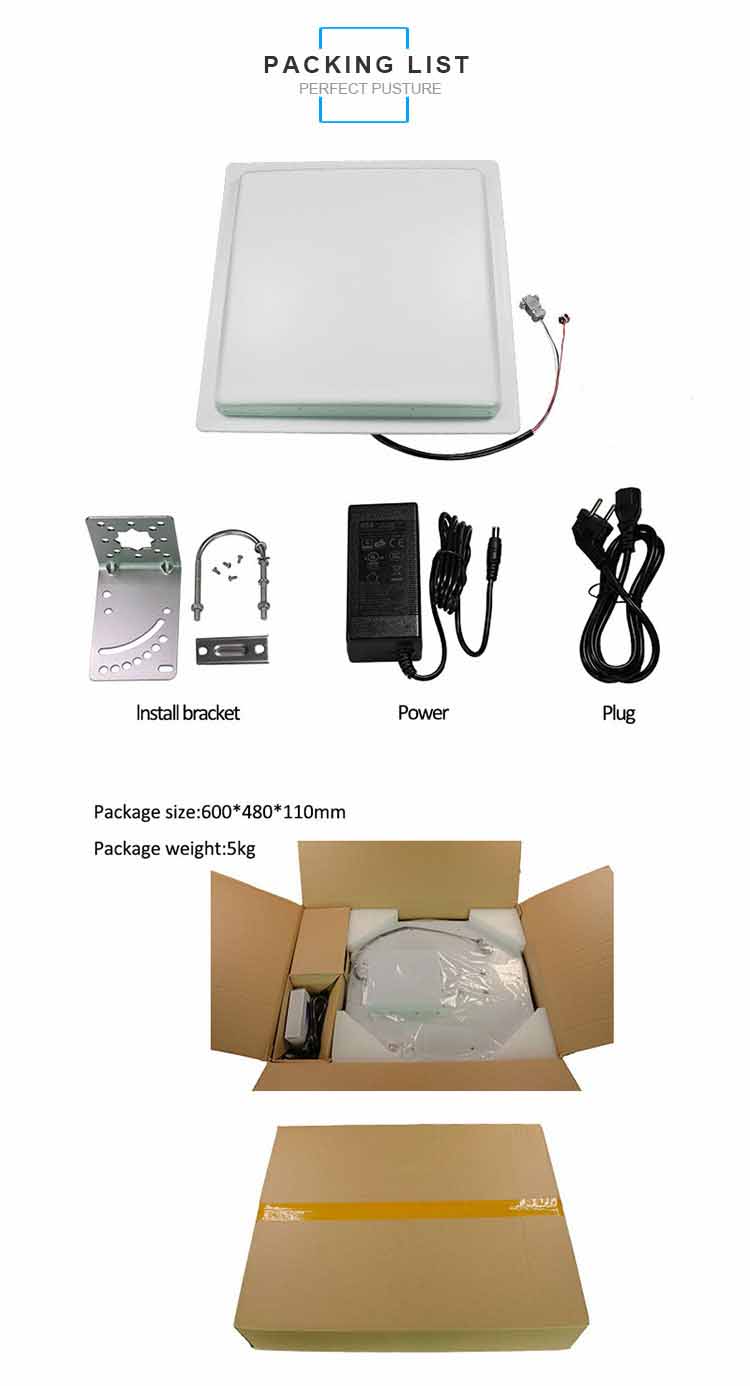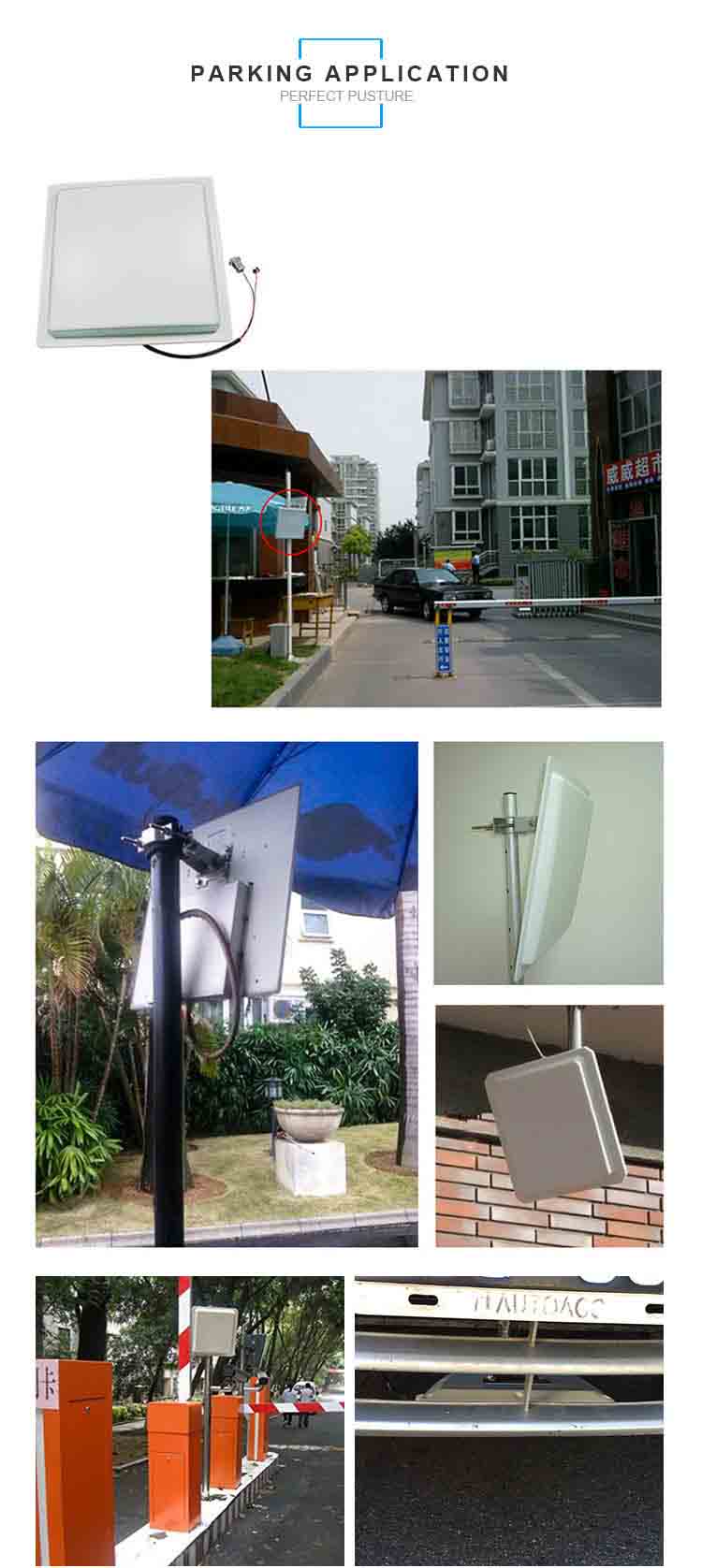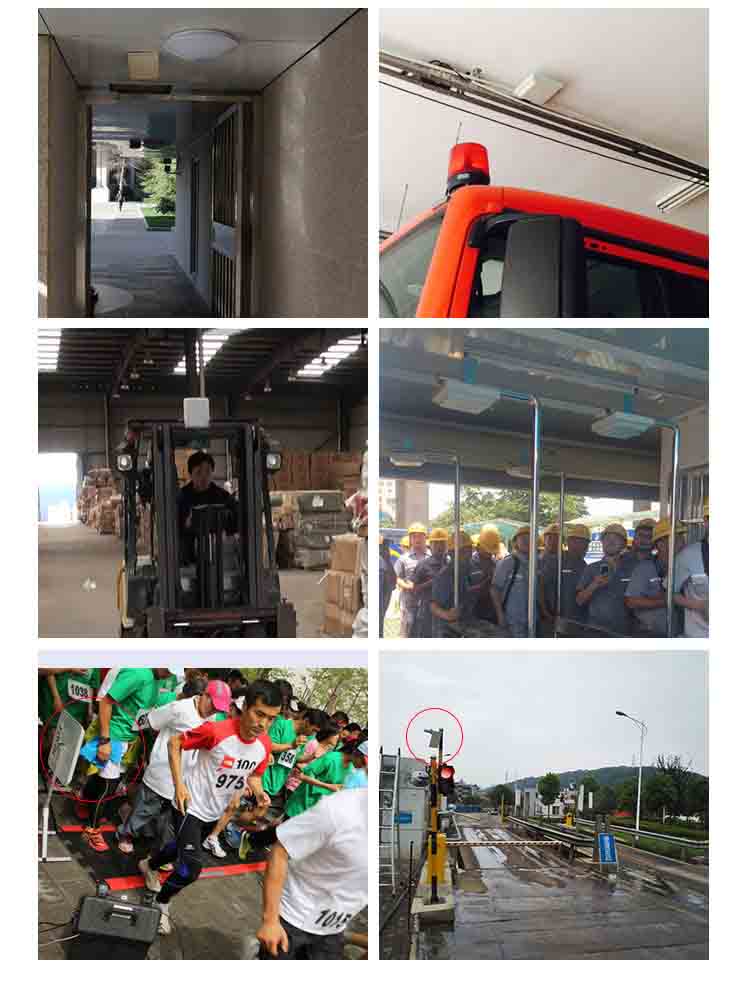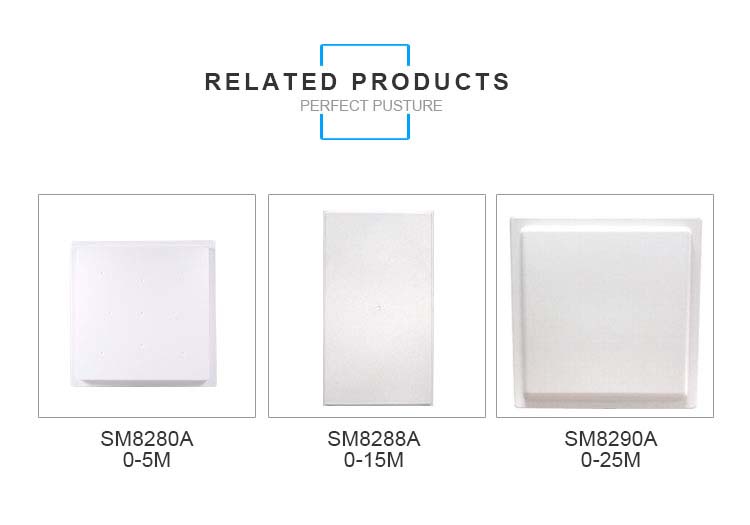 Performance parameters
Working Frequency
902~928 MHz or 865~868MHz
Protocol
ISO18000-6C (EPC C1 GEN2)
Radio frequency power
0dBm~30dBm (Adjustable)
Software & SDK
DEMO and C#, VC, VB, Java, DELPH, etc.,
Encryption
Can be directly encrypted, copy prevention.
Reading range
stable reading range 25M (Depends on tag&environment)
Industrial lightning protection
6000V industrial lightning protection
Low temperature protection
Northeast, Northwest extremely cold region,low temperature protection
Frequency modulation way
Broad spectrum frequency hopping or fixed frequency
Input/output port
Two-way relay output (customized), one-way trigger input
Antenna gain
12dBi polarization
Working way
Buzzer
Power
12V/3A Adaptor
Physical parameters
Item size
450x450x50mm
Package size
600x480x110mm
Net weight
5KG
Shell material
ABS
Working temperature
-40℃~+65℃
Storage temperature
-45℃~+95℃