Product Features:
1. Integrated, high performance 10dBi vertical antenna ensure long-range reading& writing and easy install
2. Multi-protocol support: ISO 18000-6C(EPC Gen2)
3. Super anti-interference ability for its FHSS frequency working method;
4. Software with different Programming language allows easy upgrade;
5. Waterproof and sunshine defending, idea for outdoor applications;
6. All kinds of communication interfaces and customizing is available too.
Application:
1. Intelligent traffic such as ETC;
2. Custom border-crossing;
3. Parking lot,Automatic weighting;
4.Logistics such as container management,Pallet management;
5.Asset tracing;
6.Ticketing and access control system;
Size: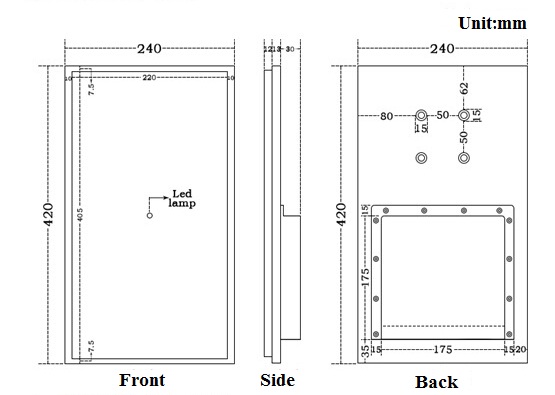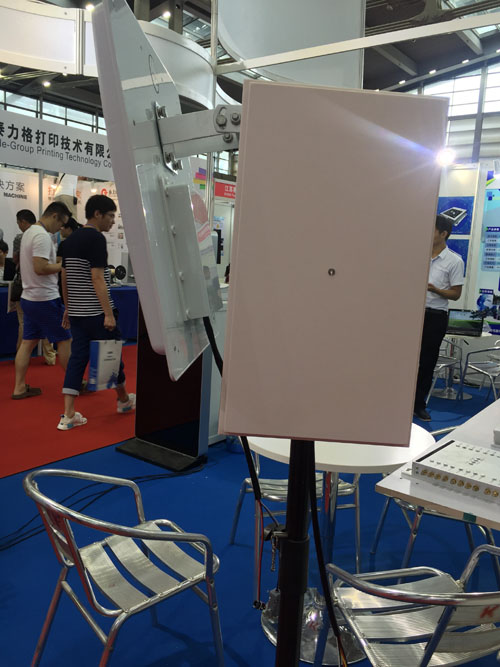 Performance parameters

Item No.




SM-9288A

RS232,RS485,Wiegand

SM-9288B

RS232,TCP/IP,Wiegand

SM-9288G

RS232,GPRS,Wiegand

SM-9288W

RS232,WIFI,Wiegand

Performance parameters




Working Frequency

902~928 MHz or 865~868MHz

Chip

Impinj R2000

Protocol

ISO18000-6C(EPC G2)or ISO-18000-6B

Development kit

Provide SDK and C#,VC,VB,Java,Delphi development routines

Software

Provide reading/writing DEMO software

Antenna gain

10dBi circular polarization

Reading range

stable reading range12-15M(Depends on tag&environment)

Antenna power

1W(adjustable by software)

Input/output interface

1way trigger input or 2 way relay output(customized)

Anti-thunder

6000V

Working temperature

-40℃~+65℃

Storage temperature

-45℃~+95℃

Power

DC-9V,3A

Dimension

420*240*30MM

Net weight

2.5Kg