"In order to welcome students back to school, Shenzhen Information Vocational and Technical College put up a prominent banner on the campus. After completing the nucleic acid test at the school gate, the method of face recognition temperature measurementwas implemented to arrange entry to the school, and to do a good job in epidemic prevention and control from the source. Through in-depth cooperation with SCANMAX, a well-known IOT company, a complete set of epidemic prevention and control solutions provided by SCANMAX has greatly improved work efficiency and reduced epidemic risks for the school.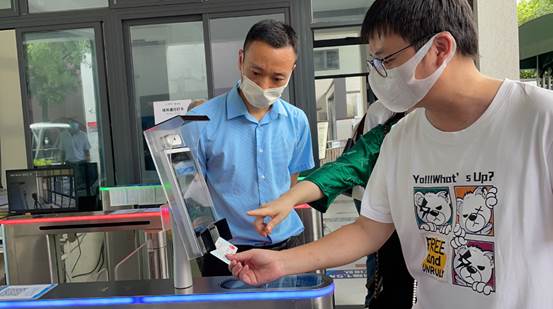 In order to welcome students to return to school safely, many colleges and universities in Shenzhen have successively issued return-to-school arrangements, and colleges and universities that meet the requirements for students to return to school will organize students to return to school in accordance with the principles of batches, time-sharing and classification. Since April 11, according to Shenzhen's spring return to school work plan, students from colleges and universities in Shenzhen have returned to school one after another. Shenzhen Vocational and Technical College has clarified the conditions for returning to school. Students must ensure that the health report is normal 14 days before returning to school; nucleic acid testing has been completed 3 days before returning to school and the result is negative. The school will establish a "white list" with colleges, grades, classes, dormitory buildings, etc. as units, with full coverage and no omission classification management. All students admitted to the school are included in the "white list" management, and students outside the "white list" are not allowed to enter the school without approval.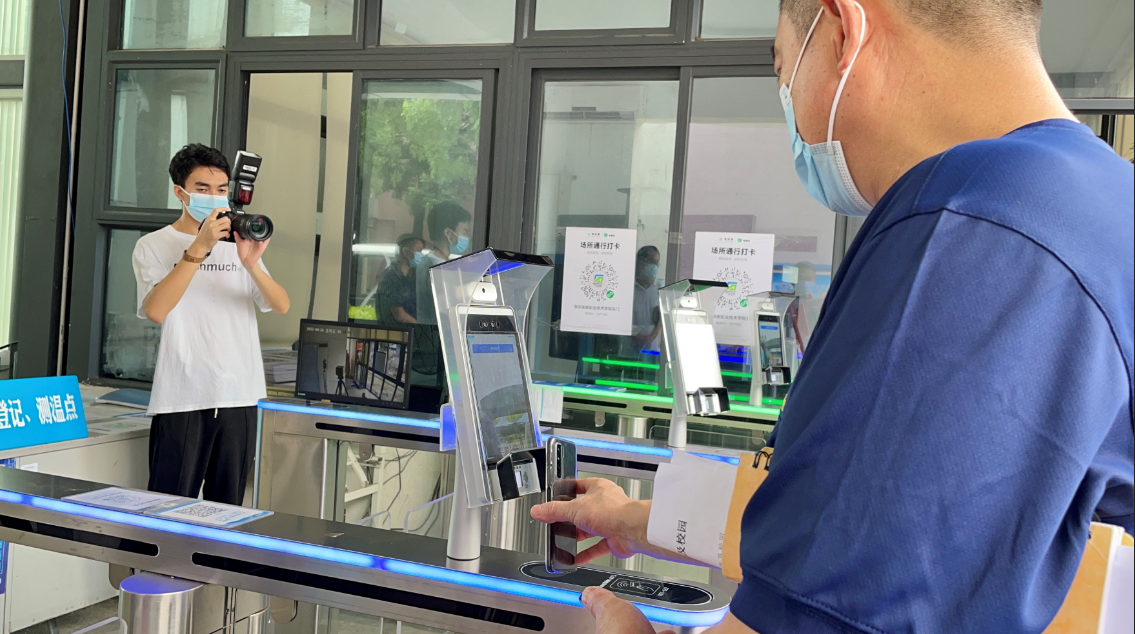 A complete set of face recognition temperature measurement solutions provided by Shenzhen Rakinda Technologies Co.,Ltdtogether with the turnstiles have built multiple solid screening channels for schools. Schools and teachers need to show their health in front of the F6 face smart terminal when entering the school. The code is used to verify nucleic acid information and itinerary information. At the same time, the ID card needs to be swiped for authentication and comparison, and real-time temperature measurement is performed. All data are reported to the platform in real time, which can be used by managers for visual data analysis, which is efficient and convenient. In order to fully implement the normalized prevention and control measures for the epidemic, Shenzhen Information Vocational and Technical College has set up a fixed receiving area for food items. During the receiving period, the staff wears protective "five-piece suits" and strictly implements outer packaging disinfection measures. Couriers, parcels, etc. will all implement contactless delivery. After signing the receipt, the security personnel at the gate will be sterilized according to the specifications, and then transferred to the special rack for express parcels in the fence, and a detailed registration ledger will be established.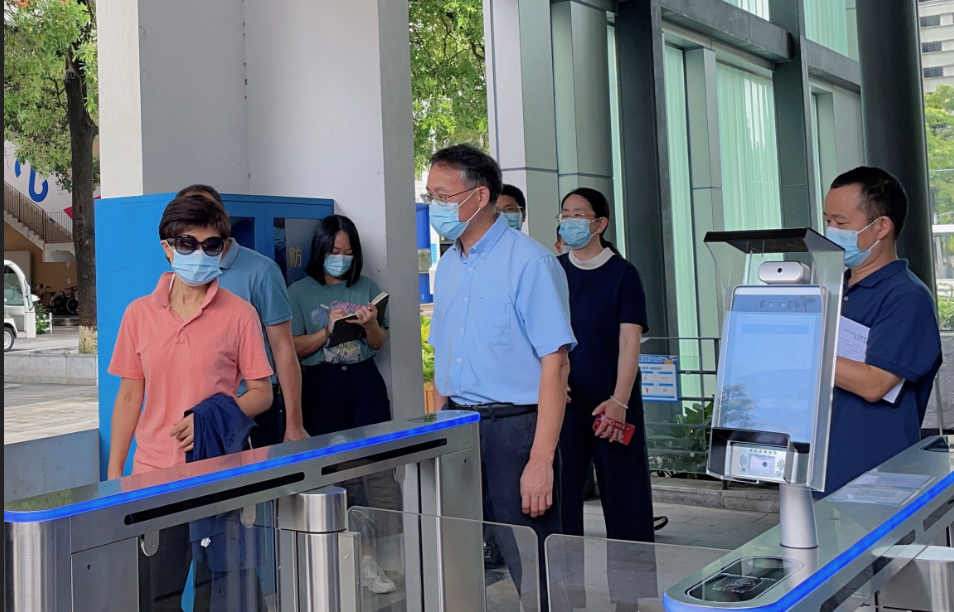 This school-enterprise cooperation has also attracted the attention of high-level units. In this regard, the government also arranged to inspect the school's measures to build an epidemic prevention platform, and highly praised our complete set of face gate solutions.