2D code scanner mobile phone screen payment code is the most mainstream way of mobile payment today, especially in the public transportation field in recent years, the demand for QR code scanning payment module is more fierce. It is the scanning payment module embedded in the public scanning code equipment that is basically popular in all parts of the country. It provides a variety of mobile payment services to the public by means of public transportation to show the mobile payment code.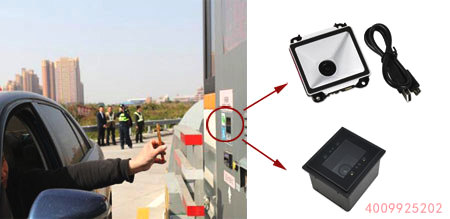 Shenzhen Rakinda RD4500L long-distance QR code scanner is a good choice. Self-service terminal manufacturers can realize remote scanning with its wide-angle long-distance scanning, rich interface, secondary development function and good embedded the function of the payment code. Its appearance size is 71*61*50mm (length*width*height), the type is only 280g light and streamlined compact design, it is very suitable for integrated and in-line installation requirements; and it provides USB, RS232 serial port and other communication interface mode selection. Real-time docking of Alipay and WeChat interface; scanning distance is not only up to 50-80CM, but also professionally read the mobile phone's dark screen, color film, low light and other environment payment code, strong performance, even in all kinds of complex industrial environments working around the clock. It does not affect its sensitivity at all.
RAKINDA is a company committed to the development up to barcode scanner technology at the core of the automatic identification system integration organizations, enjoyed several years of industry experience and excellent reputation, in Shenzhen and Hong Kong branches, and has a very skillful, experienced, innovative R & D and after-sales technical support service team.
Rakinda Group, the manufacturer of barcode scanner module, was established in 2000. We have offices in Guangzhou, Shenzhen, Hongkong, Xiamen, Suzhou and Beijing. And we have been supplying the barcode scanner module for Walmart, Carrefour and Foxconn etc. Any questions do not hesitate to contact us now.