In the context of "normalization" of epidemic prevention and control, the national government service platform has launched a national unified standard of epidemic prevention information and health code to ensure health and safety of access, and it is currently being widely used throughout the country. The non-contact face recognition temperature measurement access control equipment, as an important means to improve the standardized information management of epidemic prevention and control, also needs to be upgraded accordingly. Combined with Shenzhen RAKINDA's national platform health code precise epidemic prevention technical solution, it can provide convenience for people to enter and exit hospitals and various public places with high risk of infection and outbreaks, such as hospitals, schools, communities, office buildings, government and enterprises, institutions, high-speed railways, airports and overseas gateways.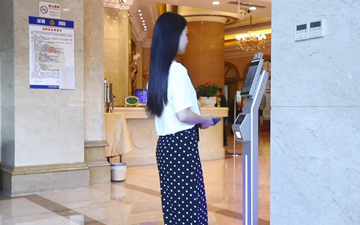 After the health code recognition face recognition temperature measurement terminal is installed and deployed in the risky site, accurate temperature measurement, ID card reading and automatic health code identification and verification can be performed in real time when people pass through in a certain period of time, It provides a simple, practical and efficient solution for normalized epidemic prevention and control.
It can also effectively solve the problem of laborious and inefficient contact temperature measurement and health code checking; at the same time, it can effectively reduce the direct contact between people, so that the staff can be more at ease and relieved.
However, due to the inconsistency of the early local "health code" development standards, it is impossible to achieve the national mutual recognition of the health code. With the launch of the "National Platform Health Code" currently based on the national integrated government service platform, for provinces, cities and epidemic prevention check points, face recognition and temperature measurement equipment that supports the national government platform's health code verification capabilities will be very effective. The big possibility is to develop to the standard equipment from the current optional equipment and even become a rigid demand.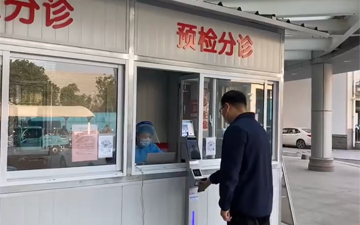 The various series of facial recognition health code scanning and temperature measurement all-in-one machines launched by Shenzhen RAKINDA follow the national standard of "Personal Health Information Code", support the national government platform health code verification and identification, and support the development of health code docking across the country ( The regional health codes of many provinces and cities have been developed and successfully completed), and they have been successfully put into use in various cities across the country, covering a wide range of places. The combination of automatic temperature measurement, ID card verification, CTID network certificate recognition, national platform health code recognition and verification (14-day trip inspection), high temperature warning, and access control control can effectively help the epidemic management and control in the post-epidemic era, realize non-contact detection and avoid cross-infection!